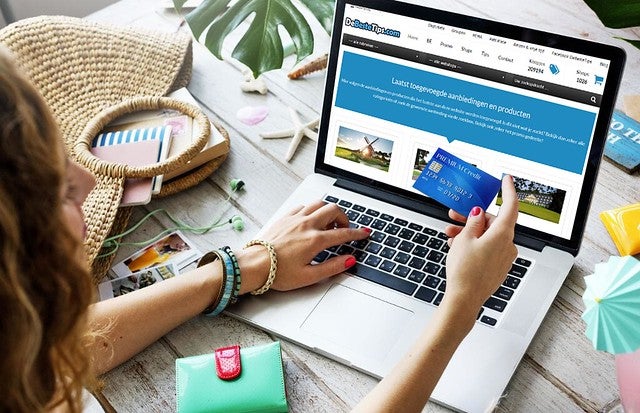 As the years progress, online retail trends have evolved, with more demanding consumers encouraging retailers to up their online technology game. Retailers are starting more initiatives to compete in the technology-driven environment using different solutions to attract consumers.
Retail Insight Network talked to GlobalData analysts about what they believe are the up-and-coming trends being introduced in retail including automation, delivery and resale.
Online retail trends: What's emerging in the industry? 
Talking about emerging trends in the US, GlobalData retail analyst and managing director Neil Saunders said: "One of the big trends is trying to create connected commerce where all touchpoints, including stores and online, are fully integrated. This means customers can shop seamlessly across channels and it also reduces costs for retailers as it is a more efficient way of servicing customers."
Automation
Saunders added: "Another trend is automation, especially at the back end. A number of retailers are looking at putting in place systems for automated packing and picking in order to reduce costs and increase the speed of fulfilling orders. We have seen this most in grocery with, for example, Kroger investing in Ocado's automated warehouse system.
"Automation is also being tested in terms of delivery with autonomous vehicles. While this hasn't yet taken off, it is becoming a more significant area of interest for retailers."
Delivery
"Delivery is a major battleground with retailers all looking to reduce times and offer low-price of free next day options. This is probably eroding margins, but any retailer that wants to retain and grow share of online needs to be offering reasonably- priced enhanced delivery options," Saunders concluded.
Advancements in clothing resale sites
Online resale solutions encourage sustainable choices by making it easy for consumers to buy pre-worn clothes, which are often at the higher end of the market.
GlobalData senior retail analyst in clothing and footwear Chloe Collins said: "With only 17.6% of UK clothing shoppers (surveyed by GlobalData in 2019) stating that they often purchase from resale sites, the current presence of resale in the UK retail industry is not that significant. However, with sustainability at the forefront of consumers' minds, and the fashion industry often coming under fire for its over-consumption, the potential for resale sites is high and retailers should invest to show their commitment to the environment while capturing extra sales revenue.
"Luxury online marketplace Farfetch last week launched its own resale scheme 'Farfetch Second Life', leading the way in adapting to consumer trends, setting itself apart from competitors Net-a-Porter and Matchesfashion.com. Farfetch Second Life allows designer handbags to be traded in for resale in exchange for Farfetch credit. As well as showing the retailer's environmental credentials, it will also give shoppers the chance to own luxury brands, such as Gucci, PRADA and Mulberry, at a fraction of the original price tag, and allow them to update their looks more regularly. This is a winning tactic amidst the current Instagram culture among young consumers, with shoppers aspiring to be photographed in the most desirable brands and latest trends.
"Farfetch will be able to attract a wider customer base, as it is already established as a trusted retail marketplace, however, it should keep product expansion top of mind as it risks losing shoppers by limiting its offer to handbags. Farfetch should also make the most of its partnerships with luxury brands by offering them the opportunity to sell unwanted or overbought stock through Second Life, instead of having to devalue the brand through promotions or markdowns, or risk being criticised for unsustainable disposal methods, as Burberry was in 2018 for burning 'unsaleable' products."