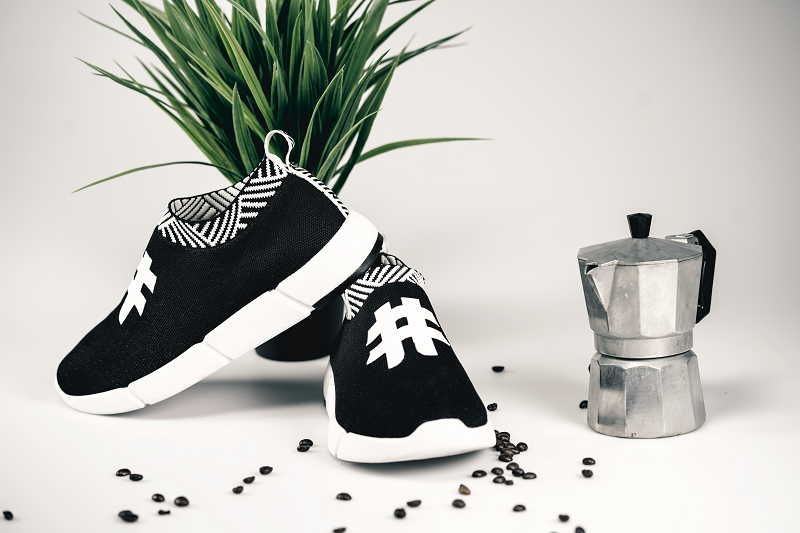 Deborah Williams: How did Rens start?
Jesse Tran: We've worked together before but myself and Son started two years ago, in the end of 2017. We're just sneaker-heads, who met at a Starbucks and wanted to create something really cool and sustainable. We [decided that we] wanted to make our own sneakers. [But] it was a crazy and bad idea before it became a good one because we did a lot of testing and the first product was really bad. The first material that we chose was organic cotton. It didn't work out well because the material is not sustainable enough and the function is not anything special. So that's why we researched more and found this material, which is made from coffee waste. We are the first ones in the world to utilise it on sneakers.
DW: And is there any meaning behind your company name?
JT: Yes, actually. We are located in Helsinki, which is as part of Scandinavia. Rens actually means 'pure' and 'clean' in most Scandinavian languages except for Finnish, which is funny. And also, Rens without the 's' means the good feeling that you have when you do good to others. You know, that positive, butterfly-feeling you get when someone says, 'oh, you did something really great for me.' It's from an ancient Chinese [concept]. It's a really positive name and conveys a lot of positive messages, which we wanted to convey via our name. So that's why we chose this name.
DW: Okay, so what actually happens during the process of turning coffee into sneakers?
JT: So this is like a patented technology from one of our suppliers but it has mostly been used for clothes, like t-shirts and pants, but never been used for footwear. So essentially, we collect the coffee waste from big retail chains like 7-Eleven in China and Taiwan and then polymerise it with recycled PET polyester, which is made from recycled, post-consumer plastic bottles. It creates a really stretchy material, coffee yarn, and this is used to knit the shoe. We also use a four-way stretch knitting for the upper part.
DW: You've mentioned that you source your coffee from 7-Eleven. Where do you source your recycled plastic?
JT: It's mostly from waste collectors.
DW: Locally or internationally?
So for China, it has been receiving lots of plastic waste from all over the world. But this practice has been going on for years, which has left a really huge surplus of plastic. And of course, there's domestic consumption. China creates the most plastic waste in the world, as well as importing the most plastic waste. So that's why there's a huge abandon of this kind of material.
DW: Okay. So, through the efforts or work of Rens, have you seen any consumer or fashion industry changes towards sustainability and waste?
JT: Yes – the fashion industry has a really bad [sustainability] reputation because it's the second most polluted industry in the world. But I think that the industry is improving. For example, if we are successful with our Kickstarter, a lot of people would try to replicate the success. So they will try to use more innovative and recyclable, sustainable materials. So I feel like this is like a really good and positive benefactor and we are happy to welcome those who also want to copy or replicate us, in terms of using recyclable and sustainable materials.
How well do you
really

know your competitors?

Access the most comprehensive Company Profiles on the market, powered by GlobalData. Save hours of research. Gain competitive edge.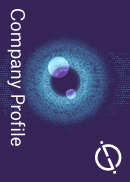 Company Profile – free sample
Thank you!
Your download email will arrive shortly
Not ready to buy yet? Download a free sample
We are confident about the unique quality of our Company Profiles. However, we want you to make the most beneficial decision for your business, so we offer a free sample that you can download by submitting the below form
By GlobalData
DW: Sustainable fashion comes with a lot of challenges, such as durability and costs. I know you've touched on using cotton at first for your trainers but were there any other challenges you faced during the actual creation of your sneakers and how did you overcome them?
JT: Oh yes, you're right. So it was actually really such a surprise to us that using virgin/raw material is actually much cheaper than using recycled materials. And I'm talking about any kind of materials, not just polyester. So polyester, cotton, whatever – it's actually just cheaper to make new things from raw materials instead of recycling waste. So that's one of the challenges. That's why most sustainable or environmentally-friendly products are really expensive – it's because of the materials. And it's expensive because the process of recycling is more expensive than creating new. But because of our connection to the industry for a long time, we were lucky that we found a really understanding factory partner. And they agreed to have a low MOQ [minimum order quantity] and used all sustainable materials in our production.
DW: Okay, so this is a question for Son. I just want to talk a little bit about your design process. So you currently have two collections, #Classics and #Rebels. What are the inspirations behind those collections, why the hashtags and why the designs that you've chosen?
Son Chu: Sure. So, in terms of design, we wanted to start off the shoe with something really simple but also fashionable, that anybody could wear – especially the young generation. At first, we came up with the shoe that you see now without the hashtag. But we embedded the hashtag there because, first of all, to the younger generation, it's a familiar symbol to all of us and, just like social media, we use it to start a movement. It's actually a symbol of a community, doing things together to create bigger things. So we have a lot of faith in that symbol. And that's why we put it on the front of our shoes in such a bold way.
DW: Okay, so you've surpassed your Kickstarter goal within 24 hours and have just under ten days left to go – congratulations. How have you found the process of funding and promoting your sneakers?
SC: It's tough but we thought it through. So basically, we had a pre-campaign two months prior to the real campaign. We collected about 10,000 subscribers in our email list and when we launched out, we just sent them an email and they bought it right away. And we also encouraged everyone in our network – our friends and family – to buy it, so we got a really good kick-off. We already knew and understood our [Target] market, so I guess it hasn't been a big deal for us to find a market. So far things are running well. We have continued to release really eye-catching ads, like the one we just shot in Valencia and Helsinki and since Rens is the only sneakers in the world made from coffee, it really gets us a lot of attention.
DW:  I want to talk a little about your future. What does the next year look like for Rens? When do you expect to launch the sale of your shoes and will it be solely sold online or be available through a physical retail store?
JT: We want to start as direct-to-consumer like Prime because then we can save a lot of the middleman costs for our customers. Yes, so that's one thing. And if we ever go into [physical] retail, we would like to go partner with selective retailers that value sustainability, value exclusivity – not big box retailers. And to be honest, it would be higher class than the normal retail that we see like Footlocker, Walmart or Target. We don't want to go into those – we would sell in more niche retailers.
DW: I know you guys are sneaker-heads but do you have any plans to expand into other types of footwear?
JT: Oh, yes. So we we've been thinking about how we would grow our product line. Certainly, we would want to be a strong and bigger company first. And of course, we would introduce more product lines, subsequently. But, yes, we would maybe introduce, socks and other accessories. But that's for our long-term future. As of right now, we just want to develop even more really high-tech, really sustainable and really innovative new sneakers.
DW: And this last question is for both of you. What is the main lesson you want the fashion or footwear industry to know about sustainability?
JT: Okay I'll go first. In my opinion, this is actually a lesson for sustainable brands. Consumers do care about the environment, they care about sustainability but they care more about the functionality, the design of the shoes. So, in a way, if you create a really good product with a great design, with an affordable price and great functionality, then sustainability is the add-on – it's just like a cherry on the top.
SC: So basically, we're sneaker-heads and we wear sneakers because we think they are cool. We like the style – we want to dress to stand-out. But for footwear in general, of course, shoes need to function really well but most importantly, it has got to look good. And then for us as business owners and product creators, it's also got to be as sustainable as it can be. And knowing that in 2050, when the world will have more plastic [than fish], it's important that we are also helping to fix this as well.