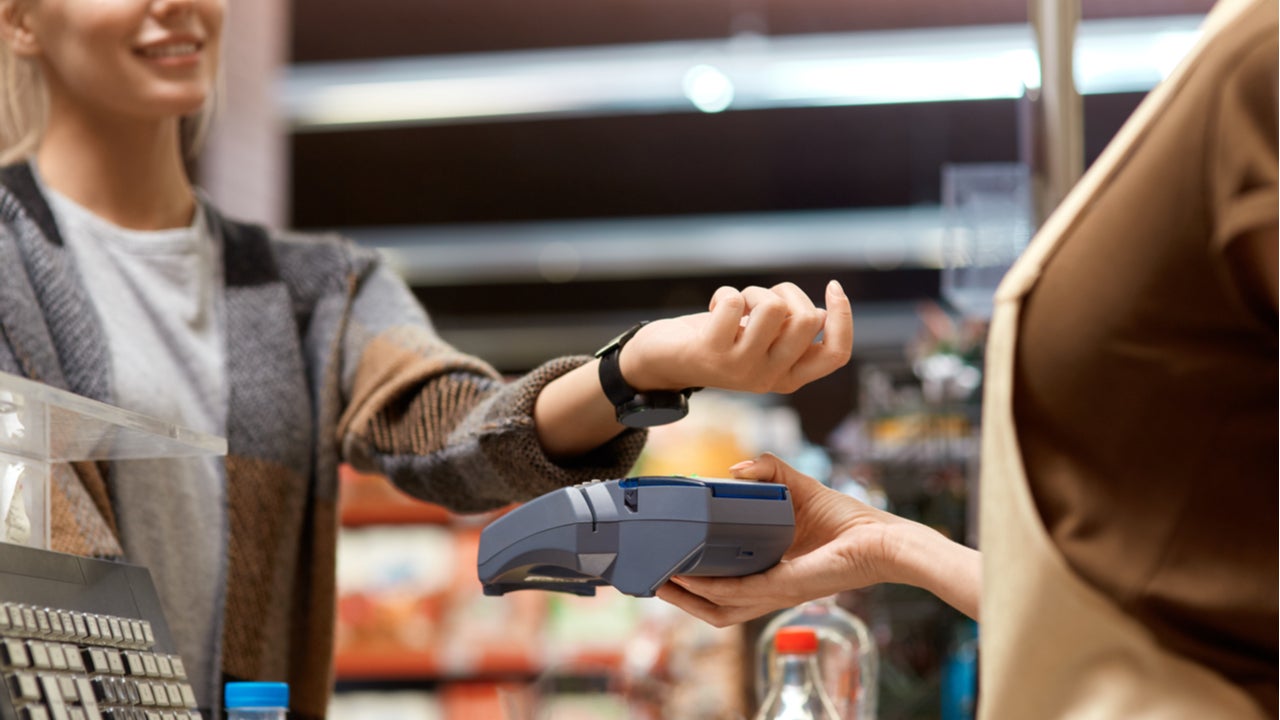 Stores feature in the top tweeted terms in the trending industry discussions happening on Twitter by key individuals (influencers) as tracked by the platform.
1. Stores – 1657 mentions
J.C. Penney's plans to auction its stores, Amazon's plans to convert stores into distribution centres and a US retailer's plans to close six stores in the UK were some of the widely discussed topics in the third quarter. According to an article shared by Maria Halkias, retail reporter at Dallas Morning News, J.C. Penney, a department store chain, has put up 24 stores and 142 store leases for auction after going into bankruptcy with 846 stores. The company has sold off millions of dollars worth real estate over the past few years, including its flagship store in Plano, Texas, which was offered to be purchased for $15m by Centurion Americas, a development company.
Further, Neil Saunders, managing director at GlobalData Retail, shared an article about Simon Property Group, the biggest mall owner in US, collaborating with Amazon to transform its department stores into Amazon fulfilment centres (FCs). The stores were erstwhile used by J.C. Penney and Sears Holdings. Simon Property Group's plans are a reflection of the rise in e-commerce and shrinking of brick-and-mortar stores, the article highlighted.
Another discussion surrounding stores was shared by Sarah Butler, a retail journalist at The Guardian, in an article about J Crew, an American specialty retailer, closing all its stores in Britain. The move follows J Crew's parent company, Chinos Holdings, declaring bankruptcy in May to cut its losses, the article noted.
Collin Creek Mall developer offers J.C. Penney $15 million for its Plano store $JCPNQ https://t.co/pzpohSgfVh

— MariaHalkias (@MariaHalkias) August 24, 2020
2. E-Commerce – 1147 mentions
The trends in e-commerce in 2020, Amazon's growth in the e-commerce industry and how Instagram is being leveraged for e-commerce were popularly discussed during the quarter. Jason Goldberg, an e-commerce influencer, shared an article about the most effective e-commerce trends this year. The article details how direct-to-consumer (DTC) marketing has an edge over digitally native virtual brands (DNVB) operations. How e-commerce is gaining advantage over retail stores during the pandemic was also discussed. For example, e-commerce is extending globally with its momentum slowly gravitating towards east to the Asia-Pacific region, the article noted.
Vladimer Botsvadze, a marketing influencer, further, shared a video where Amazon founder and CEO, Jeff Bezos explains how the global e-commerce giant grew from just ten people to a workforce of half a million. Bezos speaks about delivering Amazon packages to the post office in its formative years and how it became the current phenomenon.
E-commerce was also discussed in the article shared by Jeff Sheehan, a marketing consultant, about using Instagram for e-commerce. The social networking site, owned by Facebook, has one billion active users and is deemed the best social sales tool in 2020. One third of the stories on the platform are related to businesses and most of the accounts follow businesses to discover new products, the article highlighted. The author noted that recruiting influencers, sharing user-generated content and using a firm's name in their Instagram account will be beneficial for e-commerce firms.
10 Ecommerce Trends for 2020: The Future of Direct-to-Consumer (DTC) Retail from 17 Leaders in a 'Post Acquisition' World https://t.co/Lr49H9YTji by @AaronOrendorff on @CommnThreadCo

— Jason Goldberg (@retailgeek) September 2, 2020
3. Covid-19 – 745 mentions
The impact of Covid-19 on retail jobs, how the retail sector can overcome the pandemic and how businesses are booming during the pandemic were some of the popular topics discussed in the third quarter 2020. Natalie Berg, a retail analyst and founder of NBK Retail, tweeted a video on the cataclysmic impact of the pandemic on retail jobs. Berg noted that the retail sector was already facing a downturn even before the pandemic. She added that the retail sector is undergoing structural transformation as more consumers make online purchases and opined that pandemic has only aggravated the existing situation.
Further, Andrew Busby, a global retail influencer, shared an article about retail sector facing an unprecedented crisis due to the pandemic and how it can steer through the pandemic. The article notes that the retail sector needs to become safe and secure for patrons and it has the scope to experiment and become more environment friendly to make a rapid recovery after the pandemic.
Covid-19 also trended in discussions around the top retail companies that flourished during the pandemic in an article shared by Michael, a retail enthusiast. Bucking the trend of losses and businesses closing down, some companies are expanding their brick-and-mortar footprint. Retailers such as Starbucks, At Home and Eleven among others were expanding their operations despite the pandemic. Spending in retail is back to the pre-pandemic levels although consumers are spending on different categories such as take-out and value retail, the article highlighted.
I spoke to BBC News about #COVIDー19's devastating impact on #retail jobs. Who's going to be hit worst? Those that failed to adapt pre-crisis of course. Buckle up, folks. It's going to get a lot worse before it gets better. https://t.co/xnXsJWhmvM

— Natalie Berg (@Natalie_Berg) July 2, 2020
4. Shopping – 558 mentions
Shopping behaviours of consumers during the pandemic, a popular shopping app going public and shopping malls returning to normalcy after the pandemic were widely discussed in the Q3. Neil Saunders tweeted about research published by GlobalData with support from Amazon, on shopping behaviours during the pandemic. The analysis shows that despite the increase in online shopping, majority of purchases were made from physical stores. Further, multi-channel retailers witnessed the highest growth rate compared to online retailers. The research also indicated that consumers are embracing the new services such as curbside pickup offered by retailers.
Jason Del Rey, an e-commerce reporter, shared an article about Wish, the American online shopping app, announcing its decision to go public. The company tendered a draft registration to the US Securities and Exchange Commission, which will review the initial public offering depending on market conditions, the article noted.
Another discussion related to shopping was shared by National Retail Federation, a retail trade association, about malls facing permanent closure during the pandemic and how they can overcome the crisis. Major malls in the US closed their operations due to cash crunch and bankruptcies, while others are reorienting their spaces to attract customers by leveraging technology. An expert highlighted that by enhancing in-store experience, retailers can increase footfalls at shopping malls.
We've just published some new research, supported by Amazon, on shopping habits during the pandemic. It corrects some of the myths and misinformation about how retail is changing. Here are ten highlights…

— Neil Saunders (@NeilRetail) September 15, 2020
5. Sales – 353 mentions
Best Buy's sales picking up after reopening, the projected increase in sales of US e-commerce and methods to boost retail sales were some popular topics discussed in the third quarter. According to an article shared by Michael Lagazo, chair of International Council of Shopping Centers, sales of Best Buy, the American consumer electronics retailer, witnessed a 15% year-on-year jump in June after reopening from the lockdown. Online sales of the retailer increased by 255% in Q2 mainly due to the increase in sales of computers and tablets as a result of remote working during lockdown, the article highlighted.
Further, Retail Schmetail, the official account of the book RETAIL SCHMETAIL, shared an article about the projected sales of retail, brick-and-mortar and online sales in US for 2020. Total retail sales and brick-and-mortar sales are projected to drop by 10.5% and 14% respectively, while the sales in e-commerce are poised to grow by 18% following a 14.9% increase in 2019. These changes, however, are expected to be temporary and will subside once the lockdown is lifted in the country, the article highlighted.
Sales also trended in discussions shared by Bob Phibbs, a retail specialist, about the best ways to increase sales in the retail sector. The author states that training employees to be pro-active and ensuring that managers are the best salespersons in the shop can contribute to growth in retail sales. Training personnel to make a human connection with the customers and empathise with them are also factors that can contribute to increasing sales, the article noted.
.@BestBuy Sales Rebound After Stores Reopen, Another Sign Coronavirus Won't Kill Brick-And-Mortar Retail $BBY #retail #cre https://t.co/T20BOGHNyL

— michael (@Michael_MBA) July 22, 2020