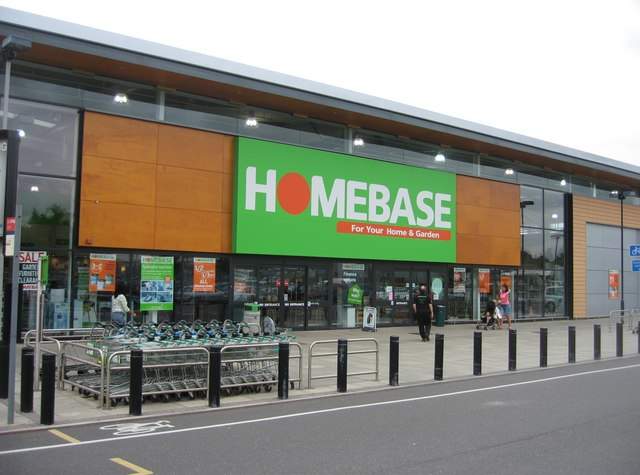 Homebase has been voted the worst online retailer for the second year running in a survey of 10,000 consumers conducted by consumer body Which?
Which? asked participants to rate their experience at most popular online shops based on a range of factors like delivery, returns process, price, product quality and range.
Worst online stores
According to the survey, the DIY retailer's website was difficult to navigate and often failed to have up-to-date information, receiving a customer score of just 55%.
Homebase, which is currently undergoing a restructuring that will involve 42 store closures, said in a statement: "Customer feedback is really important to us, and we are working hard to make changes online to provide great service when customers shop with us."
The SportsDirect.com and Dorothy Perkins websites were scored just 6% higher than Homebase.
With 61% overall customer score, SportsDirect.com received mixed customer feedback. While cheap prices have won many customers over, others thought the products bought from the retailer were 'very poor quality'.
Meanwhile, Dorothy Perkins found itself at the bottom of the table due to bad customer service, poor product quality and slow delivery process.
Another DIY chain B&Q (62%), was deemed hard to use with one customer saying 'it's one of the slowest sites I've ever encountered'.
Best online stores
Lesser-known, specialist retailers, which treat their customers well and offer a more personalised service, outdid the better-known brands when it comes to customer satisfaction.
Which? magazine editor Harry Rose said: "The online shops with the happiest customers tend to be the ones that offer a personal service, quality items, and deliver quickly and conveniently.
"Where the big players are lacking, either with poor service or confusing websites, smaller more specialised retailers have seized the opportunity to make their mark and give shoppers exactly what they want."
LizEarle.com received an overall score of 94% from 111 responses. Consumers praised the skincare retailer for 'high-quality products, 'excellent service' and 'good money off offers'. Customers also enjoyed getting free gifts as part of their Liz Earle orders.
RicherSounds.com, Rohan.co.uk, SeasaltCornwall.co.uk and WexPhotoVideo.com all scored 93%, while JohnLewis.com scored 90%.
Customer expectations
Richard Stables, CEO of Kelkoo , said: "It's no surprise that Homebase has been voted the UK's worst online store – the chain has completely failed to embrace e-commerce or understand the needs and demands of consumers. Unfortunately, this is also the case with many other high street retailers, including Dorothy Perkins and WHSmith, which are unwilling or unable to adapt. Many of these household names rested on their laurels and ignored the challenge posed by online retailers; no doubt, they're regretting that decision now."
"Customers demand convenience as well as an enhanced user experience which is where many traditional retailers have failed. It is no surprise that online retailers are watching sales and profits soar whilst traditional giants are floundering."
When asked what makes them shop online, Which? found that 68% of consumers liked the convenience, while 63% said it was easier to find exactly what they wanted, and they had more choice of products (57%).
Meanwhile, 56% of respondents said it was easier to compare prices across stores when shopping online, and it was more convenient to have their orders delivered than to pick them up in person.