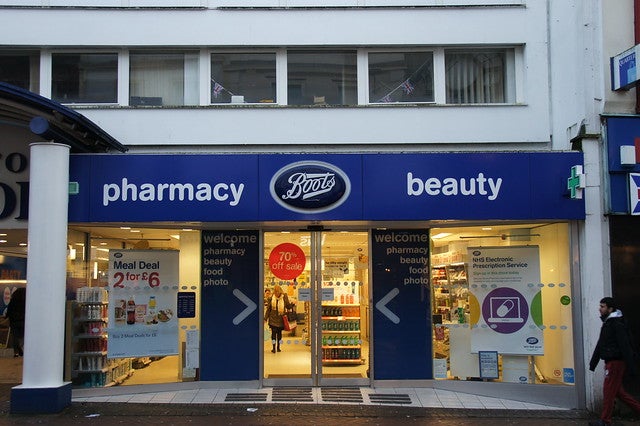 Global retail pharmacy Walgreens Boots Alliance could close more than 200 Boots stores in the UK over the next two years.
The review will take place over the next 12 to 18 months and would close shops in areas where there is more than one Boots store, in a bid to cut costs.
There are currently 2,485 Boots stores across the UK with 56,000 employees.
In March the retailer announced it would be cutting 350 jobs at its head office in Nottinghamshire as part of the £1bn Walgreens Boots Alliance transformation programme announced in December.
A Boots spokesperson said: "We currently do not have a major programme envisaged, but as you'd expect we always review underperforming stores and seek out opportunities for consolidation."
Closures were inevitable says GlobalData
GlobalData UK retail research director Patrick O'Brien said: "It has taken Boots a long time to address the midmarket squeeze that has wrought so much damage to major multichannel retailers in other sectors such as food, fashion and department stores. Shoppers have been trading down to discounters, and trading up to higher end retailers for more expensive treats and gifts.
"Like Tesco and M&S, it has actually been in this predicament for years, but unlike them, it has done little to address the issue until very recently. Now we have to wonder if Boots has left it too late to halt its market share decline.
"Long term lack of investment in stores has become more noticeable to shoppers, and its dated approach also extends to pricing, where multi-buy promotions and a generous loyalty scheme have made its shelf edge prices uncompetitive with discounters such as Aldi, Lidl and Savers, who have all been eating into its market share in health & beauty."