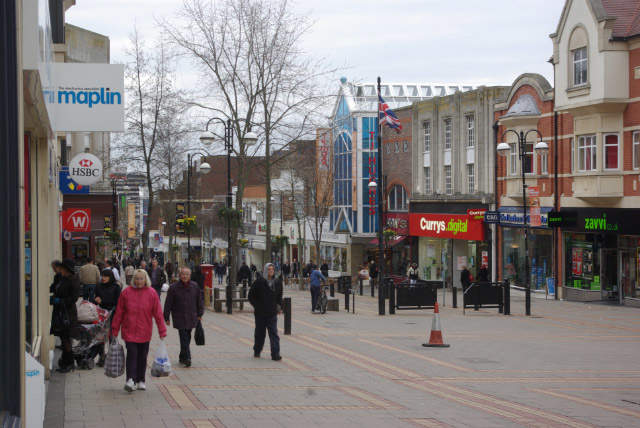 The UK Office for National Statistics (ONS) has released new figures revealing that more than 3,000 British stores have closed down in the past four years.
Since the beginning of 2014, 3,200 stores were shut down according to analysis from ONS, reducing the total number of bricks and mortar retailers to 263,070.
British Retail Consortium (BRC) head of insights and analytics Rachel Lund said: "Retail is undergoing a transformation driven by changes in shopping habits, new technology, stiff competition and an increasing regulatory burden.
"This data reinforces the need for the Government to demonstrate its commitment to 'backing business' and use the upcoming budget to reduce the disproportionate cost of the outdated business rates system."
High business rates have been blamed for contributing to the crisis in town centres, which has resulted in more than 50,000 jobs lost this year.
Research by management consultancy Altus Group has revealed that a typical department store now pays £717,952 per year in business rates, while small independent shops pay an average of £9,623.
At the recently-concluded Conservative party conference in Birmingham, business secretary Greg Clark said that business rates in England could be changed to help high street retailers.
According to Clark, the UK high street "makes a big contribution to the community, and to villages, towns and cities".
"And I think some recognition of that is required," he added. "Business rates will be one way of doing that."
Federation of Small Businesses (FSB) chairman Mike Cherry said: "Competition from online retailers has left many high street firms struggling and confidence among small businesses in our high streets is falling," he said.
"Without action on business rates, we will continue to see high street retailers forced to close."
The FSB has proposed a two-year freeze on business rates, among other proposals designed to save the high street.
The high street crisis has seen a number of British retailers close their doors or shut down large numbers of outlets, including Poundworld, Mothercare, Toys R Us, Maplin and Carpetright.
Over the summer, House of Fraser closed 31 department stores in the UK as a part of its rescue plan, which failed to save the business; consequently, Sports Direct founder Mike Ashley bought the retailer in August.
It was revealed today that two more House of Fraser stores, in Shrewsbury and Exeter, are likely to close in early 2019, with a number of shoppers pointing out some branches' resemblance to Ashley's Sports Direct stores.
Meanwhile, Debenhams has confirmed it is planning store closures, but denies it is working on a company voluntary arrangement (CVA).