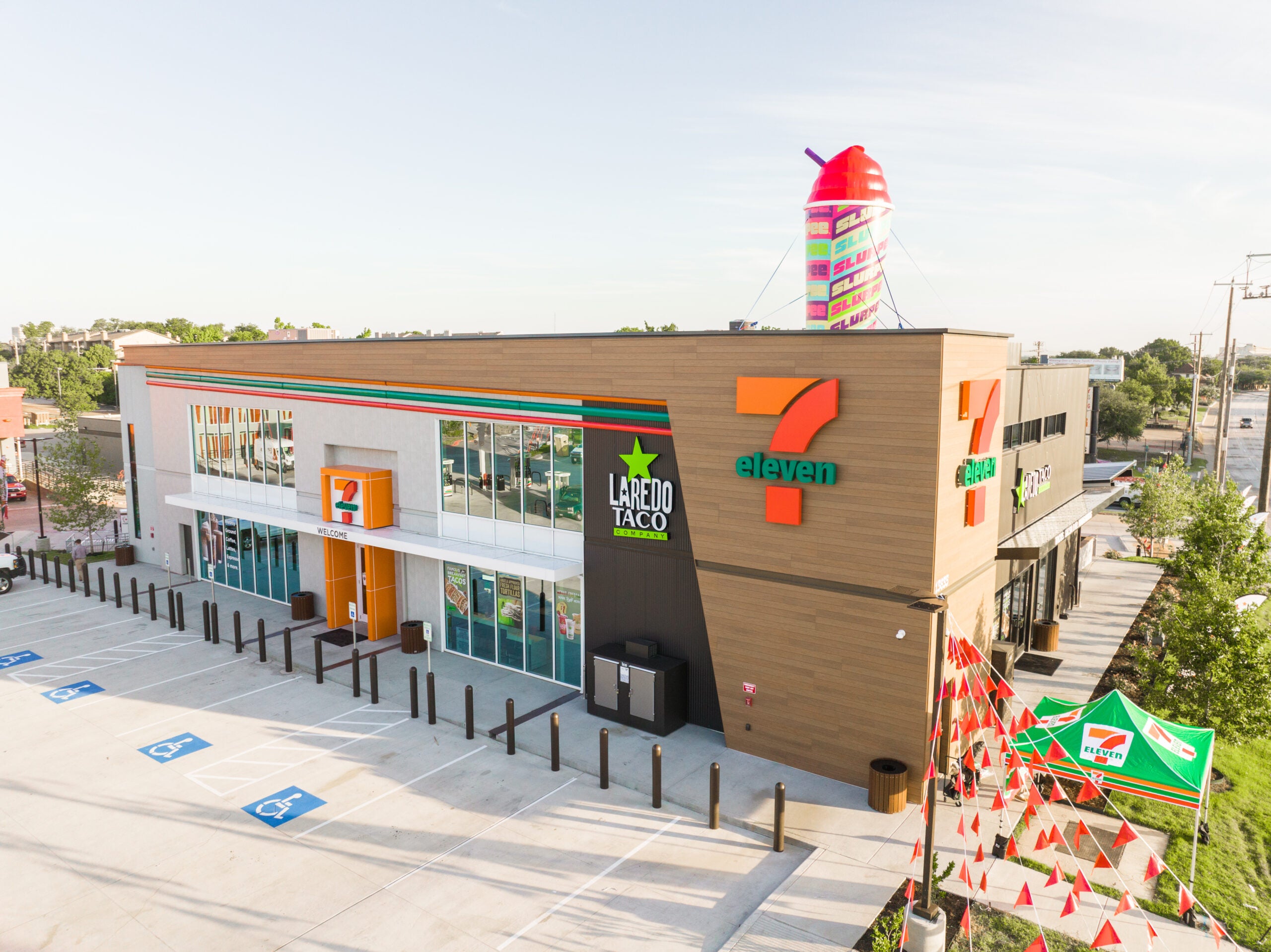 US-based convenience store chain 7‑Eleven has expanded its footprint in Texas with the opening of its next Evolution Store on Preston Road in Dallas.
Located on the corner of Preston Road and Alpha Road, the store offers customisable beverage options and a premium cigar humidor.
It also features Laredo Taco Company, a restaurant concept serving authentic flavours from the Texas and Mexico border.
The restaurant offers tacos served on fresh-made flour tortillas and a salsa bar with a wide selection of salsas and toppings, including salsa roja, salsa verde, creamy cilantro and habanero.
In addition, the store features the latest digital innovations, including mobile checkout and delivery capabilities.
Customers can pay for their purchases directly from their smartphones through 7Rewards, the loyalty programme available on the 7‑Eleven mobile app.
In addition, the 7NOW delivery app enables customers to order from more than 3,000 items, including foods, beverages, groceries and household products.
7‑Eleven store evolution and design vice-president Molly Long said: "We're excited to unveil the next iteration of the 7‑Eleven Evolution Store in Dallas, offering an assortment of curated products, services and features that are customised to the neighbourhood and customers we serve.
"The customer is getting the convenience they expect from 7‑Eleven – coupled with a delicious restaurant-quality dining option and unique and innovative beverages.
"These lab stores give us an opportunity to test, learn and scale successes into our new store standards which ultimately allows us to continuously improve the experience for all our customers."
The store is the fifth Evolution Store in the Dallas-Fort Worth area and ninth in the US.
Its opening is expected to create around ten to 12 full and part-time store associate jobs.
Last November, 7-Eleven's Canadian branch introduced the retailer's Mobile Checkout service, which allows customers to scan and pay for their items and leave the store without having to stop at the checkout counter.