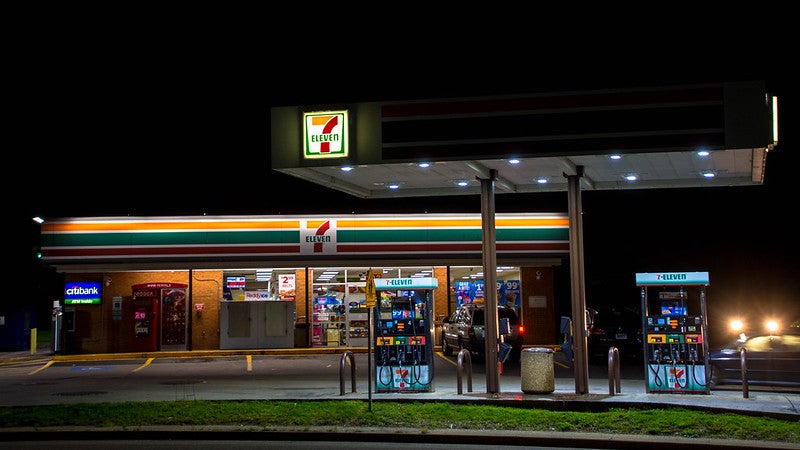 US-based convenience retailer 7-Eleven has been ordered to sell 293 of its stores following a deal that has been deemed anticompetitive by the Federal Trade Commission (FTC).
The antitrust authority claims that 7-Eleven's acquisition of convenience store chain Speedway violates Section VII of the Clayton Act and Section V of the FTC Act.
The FTC has alleged that the $21bn deal, announced last August and completed last month, will lower competition for the sale of fuel in 293 local markets across the US and that this was known to 7-Eleven at the time of the acquisition.
In a statement, the FTC said: "In 140 of those markets, competition for the retail sale of gas will be harmed. In 29 markets, competition for the retail sale of diesel will be harmed. And in 124 markets, competition for the retail sale of both types of products will be harmed."
In its proposed consent order, the FTC ordered the convenience retailer and Marathon to sell 124 retail fuel outlets, including 123 Speedway outlets and one 7-Eleven outlet, to Anabi Oil.
A further 106 retail fuel outlets will be sold to Cross America Partners, while 63 Speedway retail fuel outlets will be sold to Jacksons Food Stores.
The order settles the charge against 7-Eleven and Marathon in the Speedway deal.
For the next five years, 7-Eleven and Marathon will also require prior approval from the commission for any acquisition or divestiture.
For the next ten years, the companies will also need to provide prior notice of future acquisitions of the divested assets and other assets that are part of the 293 local markets in this dispute.
The FTC said: "Acquisitions in these markets likely would raise the same competitive concerns but may fall below the Hart-Scott-Rodino Act premerger notification thresholds."