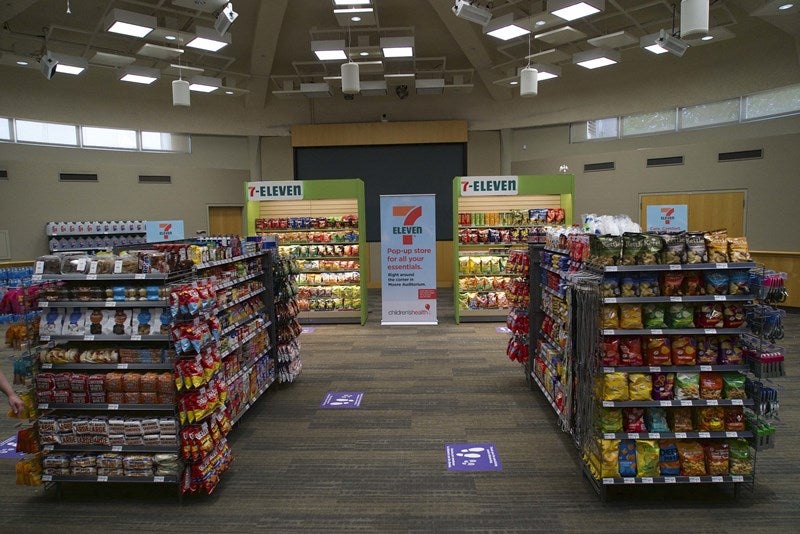 Convenience retail chain 7-Eleven has opened a hospital pop-up store at the Children's Medical Centre Dallas amid the coronavirus (Covid-19) pandemic.
The store offers food and essential items for healthcare workers and patient families during the pandemic.
Additionally, the store features grocery and personal care products such as take-home dairy, paper towels, toilet paper, laundry detergent and phone chargers.
It also offers a collection of fresh food options, including salads, heat-and-eat entrees and take-and-heat pizza and wings.
Children Health president and CEO Chris Durovich said: "Our health care team members are on the frontlines in the fight against Covid-19 every day taking care of the children in our community while their own families are home from school, work and their daily routines.
"Our work with 7-Eleven allows us to provide more comfort and convenience to those within our facilities by making every day essential items easy to locate, purchase and take home."
Located in the Moore Auditorium, the store is open to hospital staff, as well as patients and their families in the hospital.
Hospital staff can pay for merchandise using their employee badges and the store also offers traditional credit/debit checkout equipped with an acrylic sneeze guard to minimise contact.
The retailer has planned to install Mobile Checkout to enable customers to scan and pay using the 7-Eleven app on their mobile phones.
In addition to this store, 7-Eleven is delivering products for healthcare workers at stores near the two other hospitals in the Children's Health System, Children's Medical Center Plano and Our Children's House in Dallas.