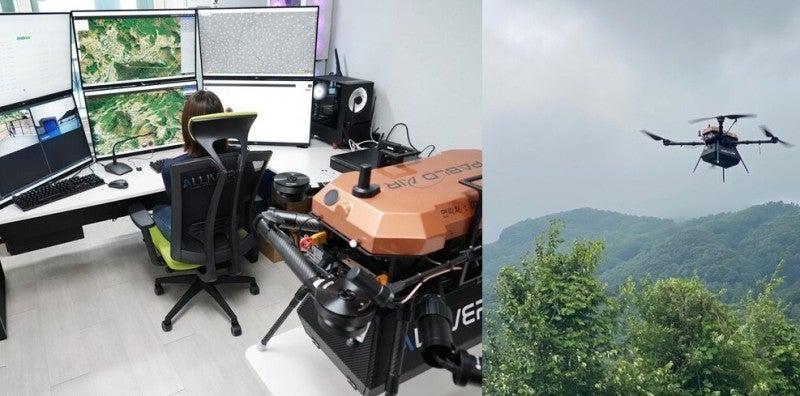 Convenience retail chain 7-Eleven, owned by Seven & i Holdings, is testing drone delivery services in the South Korean town of Gapyeong.
The retailer is conducting the trial in partnership with PABLO AIR, a drone logistics solution provider and member of the Born2Global Centre.
During the pilot programme, there is no minimum order amount and delivery is free of charge.
The three-minute drone delivery service is available from 10am to 7pm from Tuesday to Saturday every week.
Customers can order convenience store items for delivery through the All+Delivery (Allivery) app.
The pilot programme is due to run until the end of this year.
PABLO AIR CEO Kim Young-Joon said: "7-Eleven and PABLO AIR are the first companies in Korea to provide complete A-to-Z services, from taking app orders to preparing products and completing deliveries.
"We will do our best to provide safe and effective delivery services."
The drone service will be operated from a delivery station equipped with a control tower and a helipad for drones to take off from and land after delivering goods.
Each drone measures 990mm x 990mm x 750mm in size and can carry a maximum payload of 5kg, with a maximum flight time of 25 minutes.
It has an average speed of 36kmph and can fulfil deliveries in around 150 seconds, as the delivery station is only 1km from the convenience store.
A PABLO AIR official said: "We have been steadily preparing for our drone delivery services, including by obtaining flight approval permissions, for the past two years.
"We have also implemented complementary technologies such as triple communication networks and parachutes for optimal drone safety."
Besides its partnership with 7-Eleven, PABLO AIR is also carrying out a drone delivery demonstration project in the US.
Last month, 7-Eleven partnered with US-based food delivery platform Waitr to expand its delivery options.