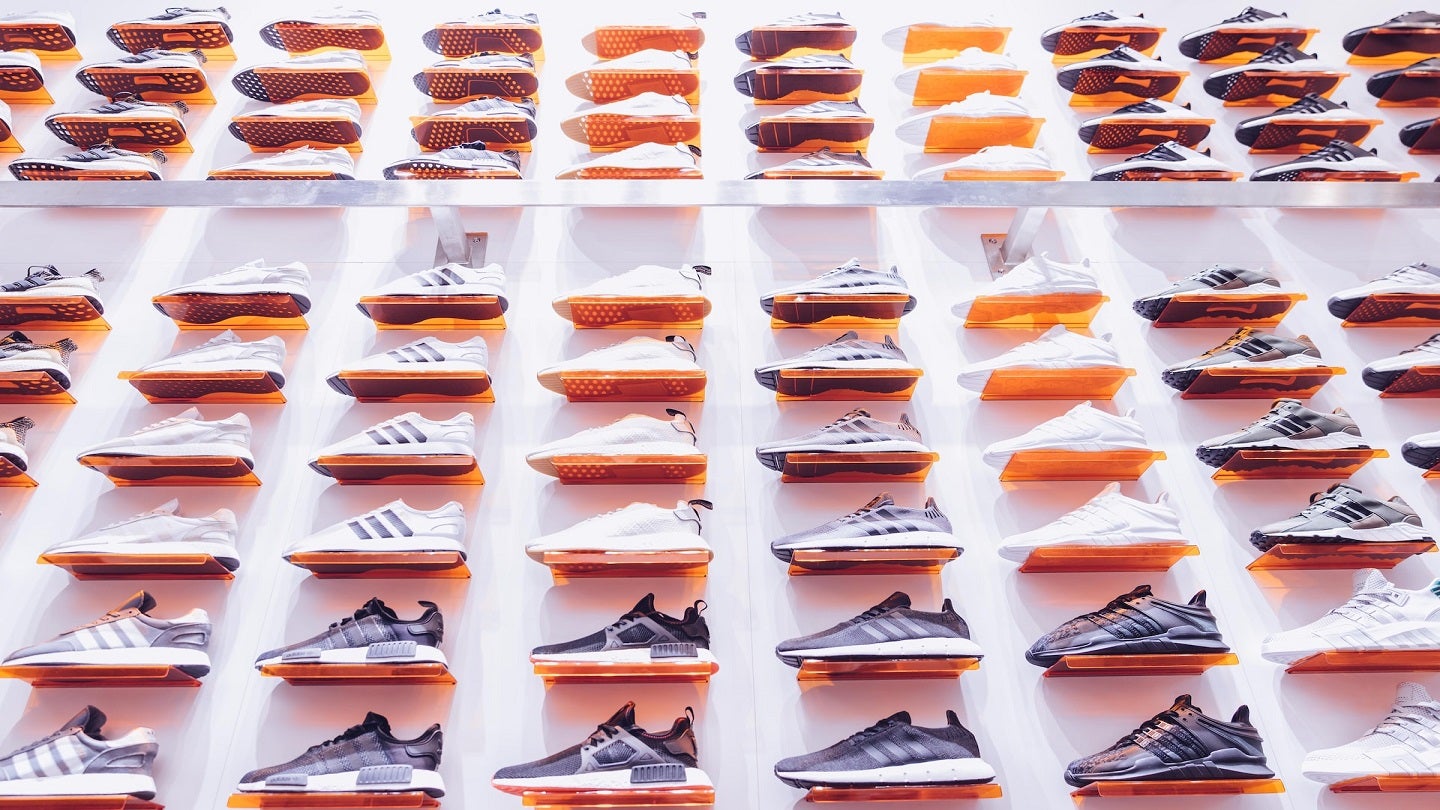 Sports apparel brand Adidas has reported a 66% decline in its full-year operating profit for fiscal 2022 (FY22) to €669m ($708m), against €1.98bn ($2.09bn) in fiscal 2021 (FY21).
The company's operating margin for the year was 3.0%, down by 6.4% from 9.4% a year earlier.
Its currency-neutral revenues rose by 1% in the year, driven by increases in all market segments except Greater China.
adidas' wholesale channel posted a 1% revenue growth for the full year, while its direct-to-consumer (DTC) and e-commerce revenues increased by 2% and 4% respectively.
The company's currency-neutral sales grew in Latin America and North America by 44% and 12% respectively, while its revenues for the EMEA region rose by 9%.
Its revenues in Greater China declined by 36% compared with the prior year.
Adidas' gross margin for FY22 dropped by 3.4% to 47.3%, while its net income from continuing operations declined by 83% to €254m.
The brand's basic and diluted earnings per share (EPS) decreased by 83% to €1.25.
In the fourth quarter (Q4) of FY22, Adidas' currency-neutral revenues declined by 1%, while its gross margin fell by 9.9% to 39.1% year-on-year.
The company recorded an operating loss of €724m for Q4 2022.
For fiscal 2023 (FY23), Adidas expects currency-neutral revenues to decline at a high-single-digit rate.
Adidas CEO Bjørn Gulden said: "2023 will be a transition year to build the base for 2024 and 2025.
"We need to reduce inventories and lower discounts. We can then start to build a profitable business again in 2024.
"Adidas has all the ingredients to be successful. But we need to put our focus back on our core: product, consumers, retail partners, and athletes.
"We will work on strengthening our people and the adidas culture. Motivated people and a strong adidas culture are the most important factors to build a unique adidas business model again."