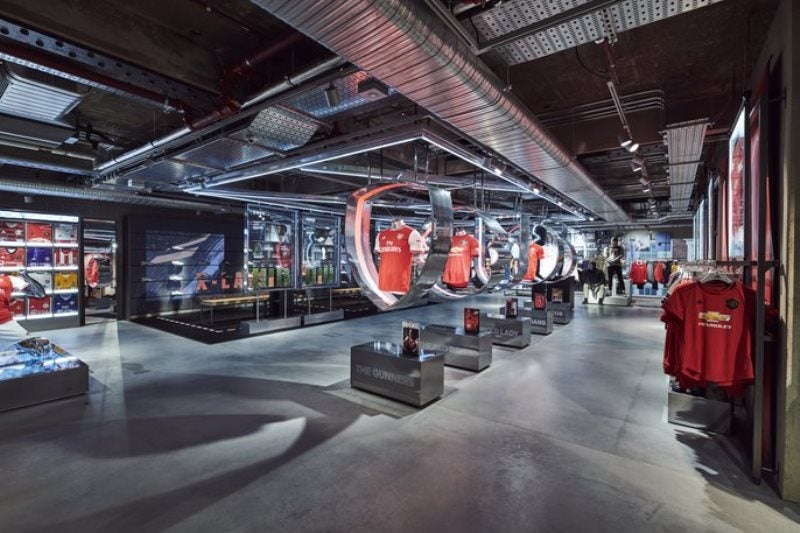 German sports brand adidas has unveiled its new flagship store at Oxford Street in London, with a focus on digital innovations and customer service.
Equipped with more than 100 digital touchpoints that are 100% powered by green energy, the four-floor store is designed to improve customer experience.
With the personalised 'Bring it to Me' feature available on the Adidas mobile app, shoppers will be provided with uninterrupted browsing experience due to in-store geolocation tracking system.
This feature enables customers to scan products, check stock, request their size and purchase without the need to stand in queues.
RFID technology installed in the changing room mirrors recognise products and provide information. This technology enables shoppers to request product of their choice without leaving the space.
On-site seamstresses enable customers who do not find the right fit to make crucial final tweaks.
Adidas North Europe VP Brand Chris Walsh said: "The new Adidas LDN store is more than a retail experience of the brand, it's going to be a beacon for us in the city.
"Whether it's designing in the MakerLab, finding the perfect footwear in the Running Lab or competing in The Base, this is a place where communities from all corners of London and beyond can come together and create."
Shoppers visiting the base section of the outlet will be able to take part in product experiences, activations and interactive challenges in an immersive environment made from LED screens and flooring that can alter mood and purpose just at the click of a button.
The store also exhibits artworks by London artists.
Designed in sync with environmental protection goals, the whole store is built with various sustainable materials, including recycled plastic, foam and textiles.