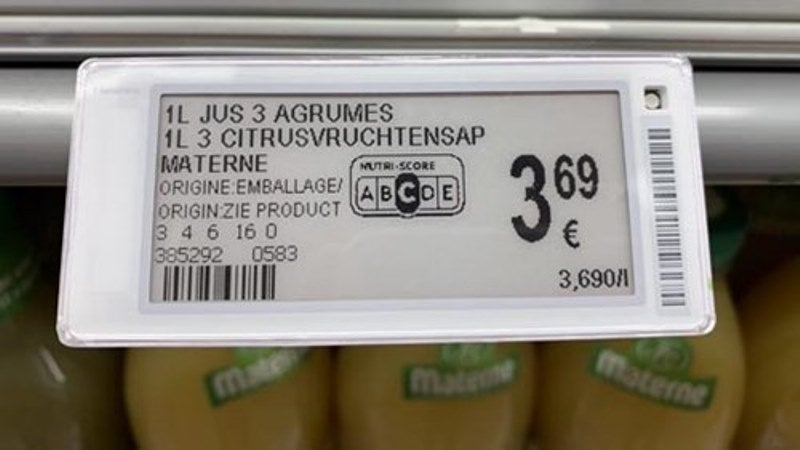 Belgium-based food retailer Ahold Delhaize and Hanshow Technology have extended their strategic partnership to enhance customer experience with digital in-store applications.
As part of the deal, all of the retailer's European brands will first implement Hanshow Technology's electronic shelf labels (ESL) solution across their stores.
This will include Ahold Delhaize's European brands in the Netherlands, Belgium, Luxemburg, Greece, Czech Republic, Serbia and Romania.
Leveraging ESL, customers can access product information and make payments using mobile phones or near-field communication cards.
The solution also allows the retailer to introduce more dynamic pricing methods, such as automated price reductions for items expiring soon.
Both companies started their partnership in 2018 to deploy ESL at Delhaize Belgium and Albert Heijn stores in the Netherlands.
Under the extended partnership, both companies will work closely to develop new digital solutions for all Ahold Delhaize's European brands.
Ahold Delhaize Europe & Indonesia CEO Wouter Kolk said: "The digital applications we will develop through this partnership will enhance the customer experience in our stores and allow us to operate more efficiently.
"Hanshow offers best in class in-store applications and know-how, and we have been very pleased with their contribution to the mobile phone scan and pay service 'YesWeScan' at Delhaize and with the first wave of installed ESL at Albert Heijn.
"This is an important step for Ahold Delhaize and our local brands to offer an easy and attractive shopping experience to our customers."
Ahold Delhaize and Hanshow will also develop new in-store functions and capabilities by establishing a Joint Innovation Lab.
The companies will use the lab to focus on frictionless payment, in-store navigation and in-store advertising.
Hanshow will also relocate its European head office to the Amsterdam region, close to Ahold Delhaize Global Support Office, in order to work closely and simultaneously develop and test new solutions.