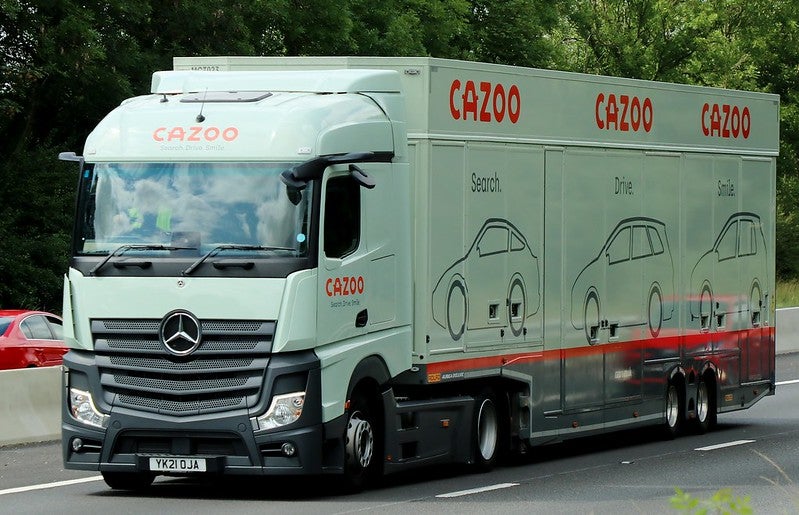 UK online car retailer Cazoo has completed its $1bn business merger with publicly traded special purpose acquisition company Ajax I (AJAX).
The merger was finalised after the AJAX's shareholders approved the transaction with 95.57% voting in favour of the deal.
Cazoo and AJAX have combined under a new holding company, Cazoo Group, which has already started on the New York Stock Exchange (NYSE).
In addition, Cazoo Group's Class A ordinary shares and warrants are trading under the new ticker symbols, CZOO and "CZOO WS", respectively.
Cazoo founder and CEO Alex Chesterman OBE said: "Today is an important and exciting day for Cazoo as we enter the public markets. Since we announced the transaction earlier this year, we have continued to see record growth in our revenues and gross profit, have brought our UK vehicle reconditioning in-house, providing full control of our operations and logistics and have started buying and reconditioning cars in mainland Europe ahead of our launch later this year.
"Our world-class team has been further strengthened by our combination with AJAX and we could not be more pleased to partner with Dan and his team. The opportunities ahead of us are enormous and I am very excited about our next chapter and expect this combination to further drive our tremendous growth."
Cazoo will use the proceeds to develop its brand and infrastructure in the UK and mainland Europe.
Founder and CEO Alex Chesterman and its existing senior management team including CFO Stephen Morana will continue to lead Cazoo.
Launched in 2018, Cazoo has already sold more than 35,000 cars across the UK.