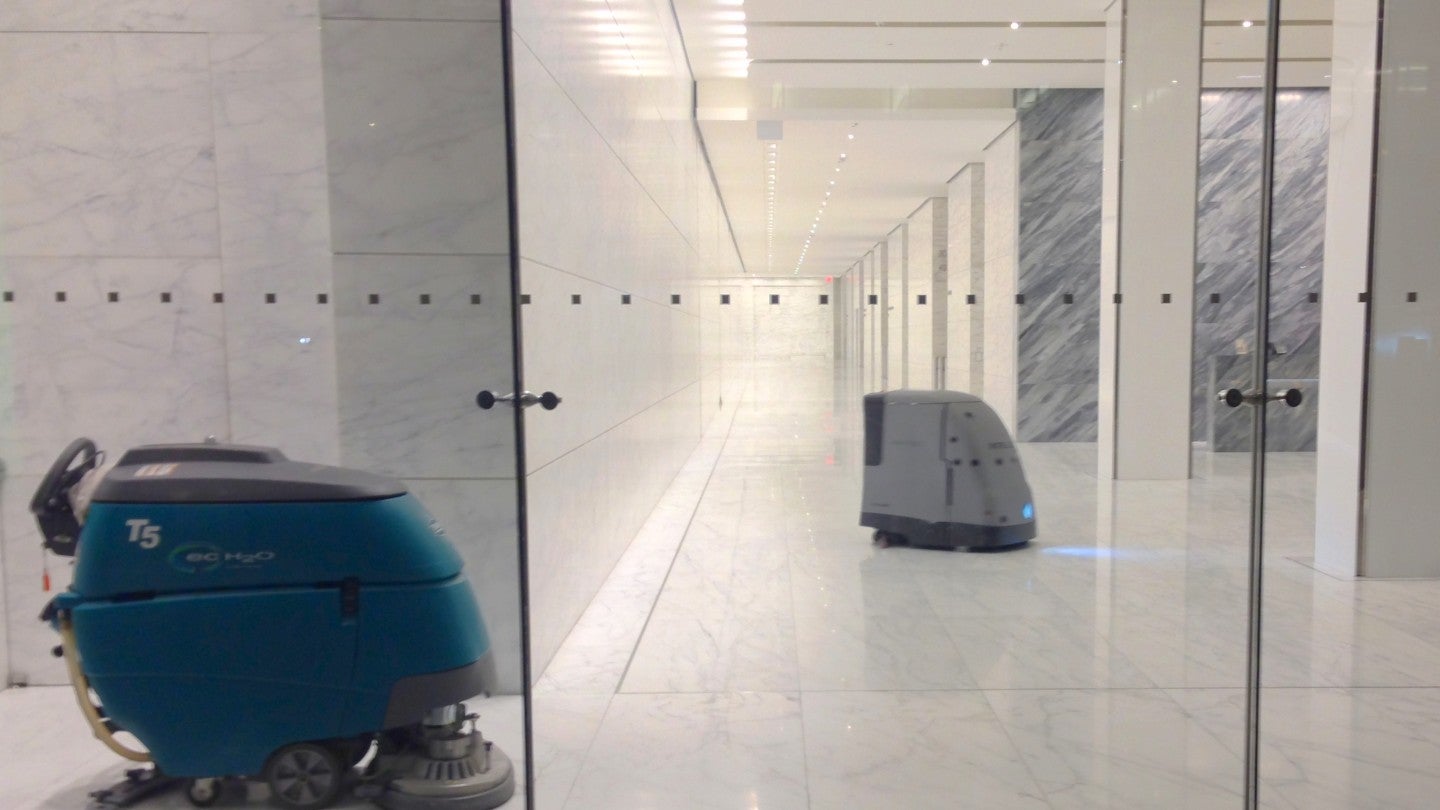 Ahold Delhaize's local retail brand in the Czech Republic Albert plans to increase robot deployments at its stores this year.
A post by US artificial intelligence (AI) company Brain revealed the plan to double store numbers with robot deployments.
In partnership with Brain and Tennant, Albert deployed an autonomous mobile robot (AMR) fleet in the second half of 2022.
The fleet includes T7AMR autonomous scrubbers and Tennant T380AMR, which are powered by the advanced AI automation platform BrainOS.
The retailer uses the AMRs at its hypermarkets and two distribution centres in Czech Republic.
Albert operations support manager Pavel Klemera said: "Last year we put a number of autonomous scrubbers into operation and this year we plan to continue to scale up their use. Altogether, almost double the number of robots will be operating in our stores by the end of March."
Since their first deployment, the robots have cleaned more than 20m² (215ft²) of area for over 92,000 cleaning routes.
The robots can perform safe, effective and fully automated cleaning tasks at the stores.
AMRs are programmed to navigate in public retail scenarios and are equipped with different fleet management tools, such as BrainOS Mobile, which allows store managers to keep track of performance and machine operations.
Brain chief revenue officer Michel Spruijt said: "With the current speed of evolution within the industry, the smartest retailers are increasingly acting like technology companies.
"Through their national deployment of AMRs, the team at Albert have clearly demonstrated their highly progressive approach to supporting workforces and future-proofing their store operations using the very latest innovations that technology has to offer."