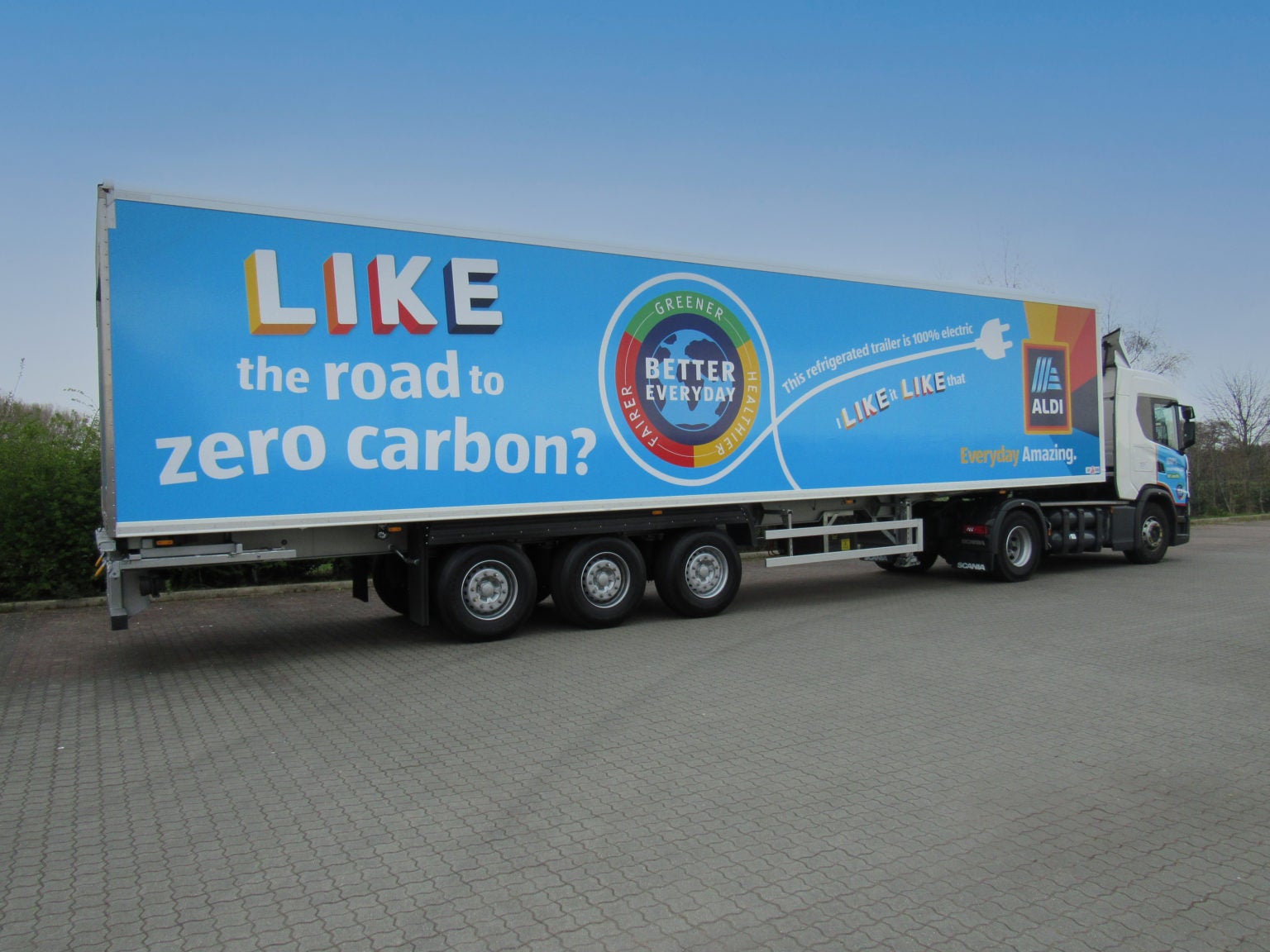 Supermarket chain Aldi has taken a new step to enhance its sustainability commitment by testing an all-electric refrigerated trailer.
The trailer is designed to convert kinetic energy into electricity, which will power the on-board batteries.
In addition to keeping products cool, the vehicle also reduces energy consumption and eliminates carbon emissions and particulate matters, such as smoke, dust or other substances that affects environment.
The trailer can be charged at Aldi's regional distribution centre's electric point in Cheshire.
Aldi UK corporate responsibility director Liz Fox said: "We want to do as much as possible to reduce our environmental impact. That's why we have been carbon neutral since January 2019 and use energy from renewable sources.
"This latest step forms part of this commitment. We already have effective energy efficiency systems in place and are pleased to be taking this one step further by trialling the latest technology within our transport fleet."
The pilot is part of Aldi's endeavour to cut carbon emissions in its lorry fleet.
As part of this initiative, the retailer is also trialling other environmental fuels such as compressed natural gas (CNG) and hydrotreated vegetable oil (HVO).
Starting this year, Aldi will equip all new trailers with solar mats to power the vehicle and to trace the solar energy and CO2 savings they produce.
Last month, the retailer announced plans to remove single-use plastic from all its own-brand wipes by the summer to cut plastic waste.
Earlier this year, the retailer opened its first checkout-free concept store, Aldi Shop&Go in Greenwich, London, for public trials.