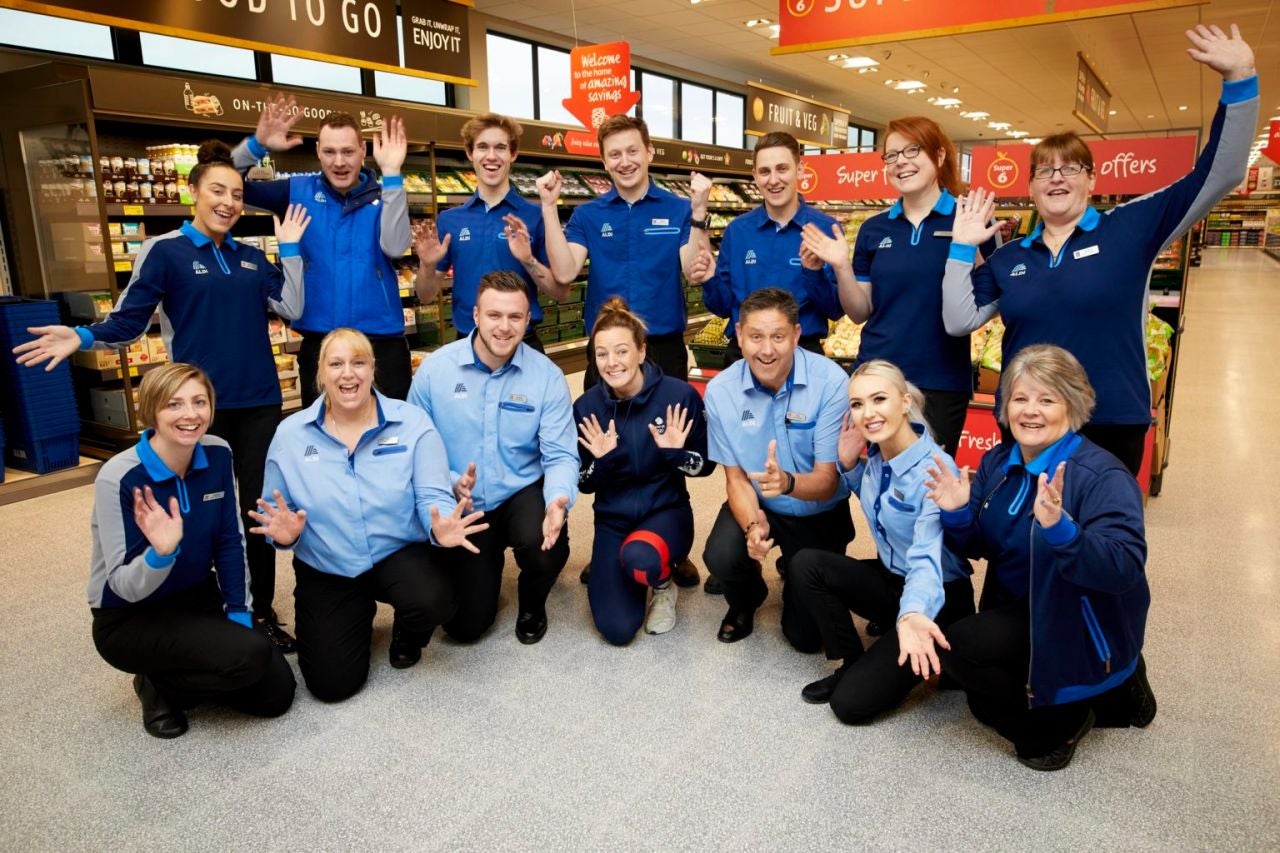 British supermarket chain Aldi has revealed plans to recruit more than 2,000 workers across the UK before the end of this year.
The announcement comes as the retailer looks to open stores in towns and cities across the country, including London, Canterbury and Swansea.
Aldi pays its store assistants up to £11.32 ($15.68) inside the M25 motorway and up to £10.57 ($14.65) elsewhere in the country. The retailer pays for staff members' breaks.
Roles offered by the company will include managerial positions, caretakers, cleaners and store apprentices.
Aldi UK CEO Giles Hurley said: "I am unbelievably proud of our amazing Aldi colleagues and what they have achieved together over the last year.
"As we continue to invest in new stores, bringing unbeatable Aldi prices to millions of customers, we're looking for thousands more colleagues to join our incredible teams across the country.
"I look forward to welcoming each and every one of them in the future."
Aldi is currently hiring 900 roles across its 13 regional distribution centres in the UK, as well as 175 additional positions at its Head Office in Atherstone, Warwickshire.
The retailer is also searching for more than 80 graduates to join its next graduate scheme intake, which is due to start next month.
Aldi operates more than 920 stores and employs around 38,000 people in total.
The company plans to open more than one new store a week this year.
In February, Aldi revealed plans to strengthen its workforce across the UK by creating 4,000 jobs this year.
The announcement was part of the retailer's plan to invest £1.3bn over the next two years to develop stores and distribution centres and upgrade its existing ones.
Aldi said that it would accept applications from employees affected by the Asos-Arcadia and Boohoo-Debenhams deals.
Asos' acquisition of four of Arcadia's brands was understood to put 2,500 jobs at risk, while Boohoo's purchase of Debenhams was likely to cause around 12,000 redundancies.