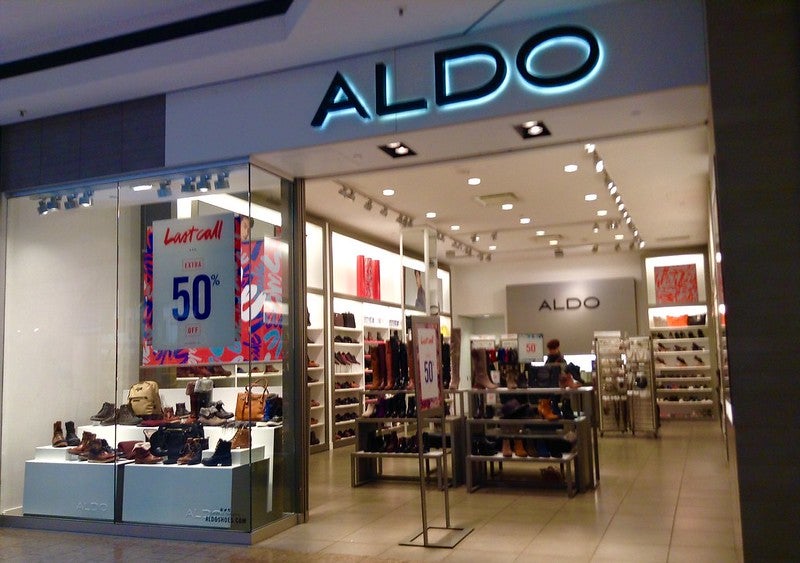 Canadian footwear retail chain ALDO has filed for protection under the Companies' Creditors Arrangement Act (CCAA) to stabilise the business.
It has already received an initial order from the Superior Court of Québec, which will allow for a stay of proceedings in ALDO's favour for ten days.
The initial ten-day period can be extended based on the court's discretion.
Similarly, the retailer has also voluntarily sought for related protection and proceedings in the US with same plans in Switzerland.
The company is planning to successfully complete the restructuring process and emerge from it for growth in the long-term.
Aldo chief executive officer David Bensadoun said: "ALDO is one of the world's leading fashion footwear and accessory brands with a solid track record of growth and profitability for almost half a century. It is no secret that the retail industry has experienced rapid and significant change over the last several years.
"We were making strong progress with the transformation of our business to tackle these challenges; however, the impact of the COVID-19 pandemic has put too much pressure on our business and our cash flows.
"After conducting an exhaustive review of strategic alternatives, we determined that filing under CCAA and related proceedings is in ALDO's best interest to preserve the company for the long term and survive through this challenging period."
Throughout the restructuring process, the company will keep the eCommerce websites of ALDO, Call It Spring and GLOBO open.
Meanwhile, ALDO is preparing to re-open its corporate stores and will remain headquartered in Montreal, Quebec.