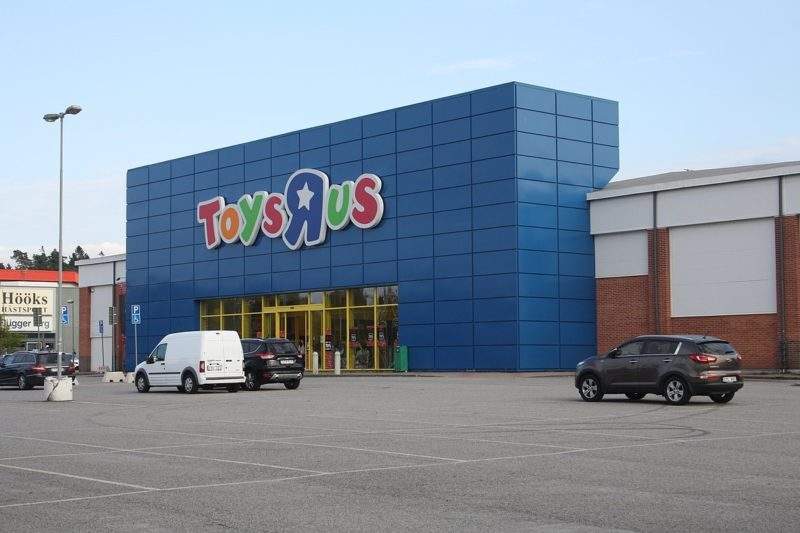 The UK arm of struggling toy retailer Toys R Us and electronics chain Maplin is facing collapse, putting a total of 5,500 jobs at risk.
Toys R Us has appointed Moorfield Advisory as administrator to wind-down the company's stores, putting 3,000 jobs at risk, while Pwc will be handling Maplin, which employs 2,500 people, after talks with Edinburgh Woollen Mill collapsed.
Maplin's deal with Edinburgh Woollen Mill would mean that the retailer's staff would join the 24,000 employees that make up Philip Day's retail empire, which is fast becoming one of the biggest players in British retail.
The talks of the deal reportedly collapsed after Day's firm demanded that Rutland Fund Management retain a stake in Maplin after the sale.
Rutland bought Maplin for £85 million in 2014.
Simon Thomas, Moorfields partner, said: "We will be conducting an orderly wind-down of the store portfolio over the coming weeks. All stores remain open until further notice and stock will be subject to clearance and special promotions. We will make every effort to secure a buyer for all or part of the business."
Toys R Us employees were not informed about the business entering administration until the morning of 28 February.
Thomas said: "We have informed employees about the process this morning and will continue to keep them updated on developments. We are grateful for the commitment and hard work of employees as the business continues to trade."
Toys R Us has faced an uncertain future for a while now; last month its US parent company sought a buyer for its British business after poor sales and a pending VAT bill for £15m left the company with no other option.
The UK toy retailer blamed its problems on its 'warehouse-style stores' which became too big and expensive to run in the current retail environment'.
Maplin, which owns 200 stores, was seeking buyers after insurers cut credit cover last year because of company's failing profits.
Zelf Hussain, joint administrator and PwC partner, said: "The challenging conditions in the UK retail sector are well documented. Like many other retailers, Maplin has been hit hard by a slowdown in consumer spending and more expensive imports as the pound has weakened.
He added: "Our initial focus as administrators will be to engage with parties who may be interested in acquiring all or part of the company. We will continue to trade the business as normal whilst a buyer is sought.
Graham Harris, CEO of Maplin, said: "I can confirm this morning that it has not been possible to secure a solvent sale of the business and as a result we now have no alternative but to enter into an administration process. During this process Maplin will continue to trade and remains open for business."
He added: "We will now work tirelessly alongside Zelf Hussain, Toby Underwood and Ian Green, from PWC, who have been appointed as the as Joint Administrators of Maplin Electronics Limited, to achieve the best possible outcome for all of our colleagues and stakeholders."
According to retail analyst Kate Hardcastle, from Insight With Passion, both retailers had cut staffing to try to cut costs, which had led to poor service in the shops.
Hardcastle said that for Toys R Us the problem was particularly severe because it sold mainly branded goods.
She said: "Therefore to succeed you need to offer some kind of differentiating factor—either a good discount or an experience that makes visiting the stores worthwhile."
She concluded saying the toy retailer did not move with times and didn't offer discounts to attract shoppers.
Business transformation expert and founder of Sullivan & Stanley , Pat Lynes, said: "Toys R Us and Maplin facing collapse is sadly not surprising. They haven't re-engineered their operating model to focus on digital platforms and the customer experience.
He added: "A lot of executives of these older corporations are sitting within organisational structures that were fit for the nineties and maybe the noughties, but aren't fit for today's rapid-pace, changing world."