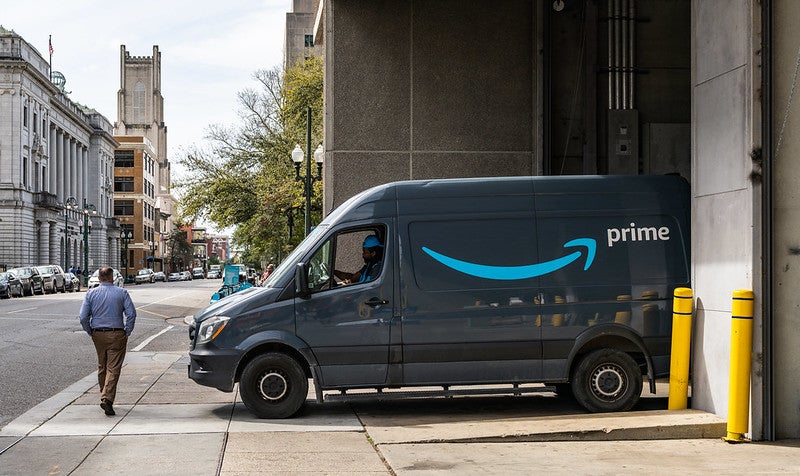 Amazon has launched a one-day free delivery service for its Prime members in more than 50 cities across Brazil.
The e-commerce giant originally launched Prime in the country two years ago. This expansion comes amid the increasing competition from rivals in the Latin American market.
Earlier this year, Argentinian online retailer MercadoLibre invested ARS10bn ($1.91bn) to optimise its delivery services.
In addition to shopping and entertainment benefits, Prime members in Brazil can now choose free Prime delivery on a business day in several cities, including São Paulo, Belo Horizonte, Brasília, Porto Alegre and Recife.
Amazon's fastest free Prime delivery previously took two business days and was available in more than 700 cities.
Amazon Brazil Prime leader Mariana Roth said: "Amazon Prime was created to make life for its members simpler, more convenient and more fun every day.
"Consumers are always looking for faster deliveries and we are happy to be able to fulfil this expectation.
"By making free next-day delivery available as a new benefit to our Prime members, we reinforce our commitment to providing the best experience for our consumers.
"With free Prime delivery the next day, Amazon accelerates even more the pace of launches and news that it has brought to Brazil."
Amazon Prime is currently also available in the US, Canada and the UK.
As well as one-day delivery, Amazon Prime members in Brazil can enjoy free and fast shipping across the country and no minimum purchase value among other benefits.
The company currently fulfils orders from nine distribution centres in Brazil. Five of these are located in Cajamar, São Paulo, while the cities of Betim, Santa Maria, Santa Rita and Cabo de Santo Agostinho each have one.
Amazon was recently fined €746 ($887m) for an alleged violation of the European Union's data privacy laws and ordered to revise some of its undisclosed business practices.