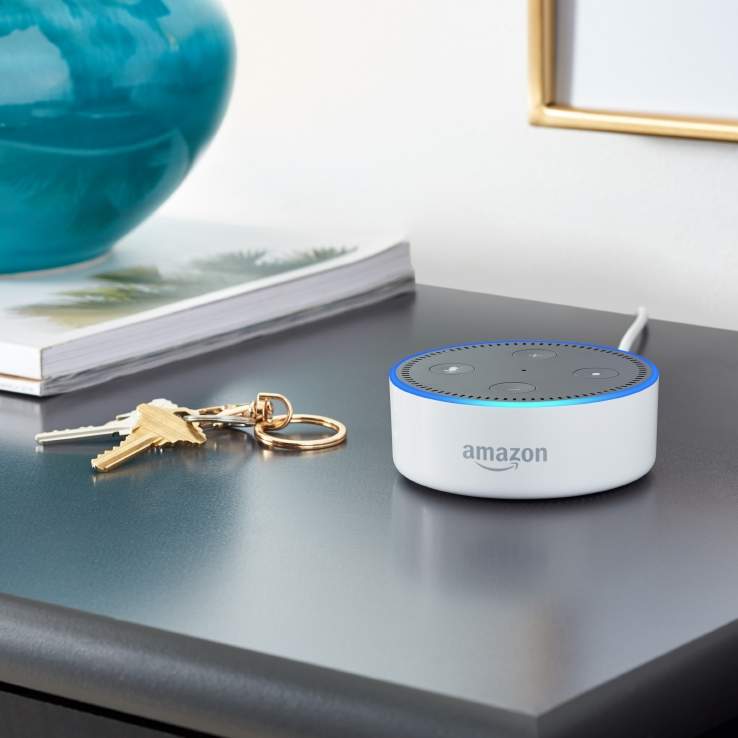 An Amazon Echo owner has failed in a bid to have a television advertisement for the device banned after Alexa, its virtual assistant, attempted to order cat food when it responded to its name on the advert.
Echo Dot can perform functions such as make shopping lists and play music with voice commands. The advert for the device features people using Amazon Echo in different situations. In one of the sequences a man's voice says: "Alexa, reorder Purina cat food." Alexa responds: "I've found Purina cat food. Would you like to buy it?"
The viewer made a complaint to the Advertising Standards Authority (ASA), claiming the ad was irresponsible because it caused their Echo Dot to order cat food.
Amazon confirmed that the viewer's device ordered the cat food, but the order was cancelled by the customer.
The retailer said it was aware of the potential issues with Echo Dot and it 'marks' adverts so that Alexa is not triggered. The retailer 'marks' adverts using 'acoustic fingerprints' which helps Echo devices understand when you're being advertised to, rather than making a voice command. In order for 'acoustic fingerprints' to work Amazon transmits a snippet of the commercial to the Echo device before it airs allowing Alexa to compare live commands to the acoustic fingerprint of the snippet to determine whether the commands are authentic.
Customers are also required to confirm purchases, which are automatically cancelled when not confirmed, the company said. Owners can also chose to turn off voice purchasing off or set up a code to authorise any orders.
Earlier this month Amazon released an advert in which 'Alexa' was mentioned ten times. In order for the device not to be triggered the retailer used its technology to stop devices from interacting with its Super Bowl TV spot, which featured celebrities including  Gorgon Ramsay, Rebel Wilson and Anthony Hopkins taking over from Alexa when she 'loses her voice'.
The ASA assessed the complaint and found it did not breach the UK advertising code. It believes that Amazon had done enough to protect owners of the devices from any accidental shopping caused by adverts.
"In this instance, the complainant had cancelled the order themselves, but we understood that had they not done so, the order would nonetheless have been cancelled automatically," it said.
ASA added: "Therefore we understood that it would not be possible for a purchase to be made without the account owner's knowledge, even in instances where technology, intended to stop ads interacting with devices, had not been effective."
Amazon has run into trouble with Alexa taking orders from the TV before.
Echo Dot was triggered by a South Park episode featuring characters repeatedly yelling commands at cartoon versions of Alexa and rival Google Home. It was also triggered by a TV presenter in San Diego telling a story about a six-year-old girl who had asked Alexa to order her a dollhouse.
Garaint Lloyd-Taylor, of the law firm Lewis Silkin, said: "The real problem, I think, is that it's much harder for manufacturers of this kind of device to guard against ads created by a third parties,"
He added: "There's not much Amazon can do to proactively guard against that."