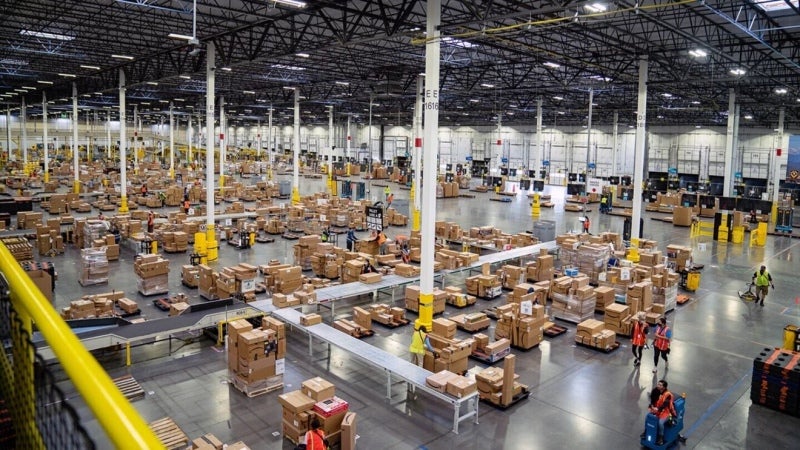 E-commerce giant Amazon has purchased Cloostermans, a Belgian company that develops mechatronics solutions for warehouses.
Cloostermans' mechatronics solutions support customer delivery by helping to move and stack heavy pallets and package products together in warehouses.
The acquisition is part of Amazon's ongoing investment to improve innovation in its workplace and enhance its employee experience.
Cloostermans' knowledge in engineering, machinery and robotics is expected to allow Amazon to deploy solutions more quickly across its workplaces.
In addition to improving employees' safety, the technology will also decrease packaging waste.
Following the deal, around 200 Cloostermans employees will join Amazon Global Robotics' operations in Europe.
The financial terms of the deal have not been disclosed.
Amazon Global Robotics vice-president Ian Simpson said: "Amazon's investments in robotics and technology are supporting how we build a better and safer workplace for our employees and deliver for our customers.
"As we continue to broaden and accelerate the robotics and technology we design, engineer and deploy across our operations, we look forward to welcoming Cloostermans to Amazon and are excited to see what we can build together."
Cloostermans CEO Frederik Berckmoes-Joos said: "We're thrilled to be joining the Amazon family and extending the impact we can have at a global scale.
"Amazon has raised the bar for how supply chain technologies can benefit employees and customers, and we're looking forward to be part of the next chapter of this innovation."
Amazon and Cloostermans started their partnership in 2019 and since then, the e-commerce retailer has been using the company's mechatronics technology at its warehouses.
Amazon introduced robotics into its facilities in 2012 and has since deployed more than 520,000 robotic drive units worldwide.
In March this year, the retailer announced an investment of more than $100m to develop its first fulfilment centre in Istanbul, Turkey.