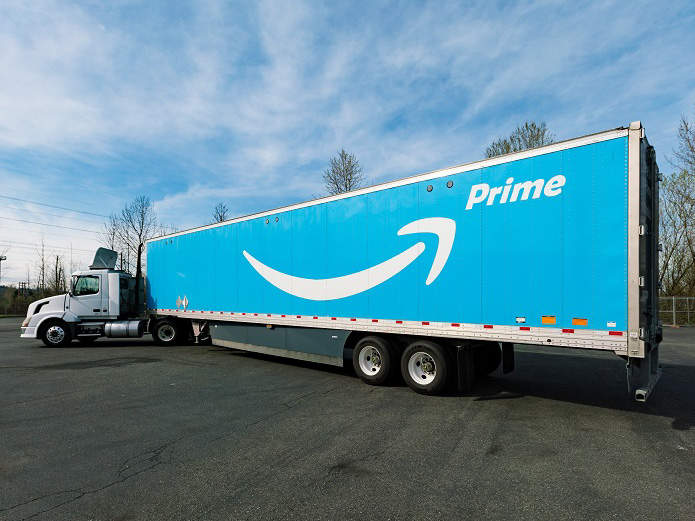 Global e-commerce giant Amazon has announced that more than 100 million members have subscribed to its Prime service.
This is the first time Amazon has disclosed the number of its Prime members, previously stating it has tens of millions of subscribers but not revealing the exact number.
Amazon co-founder and chief executive Jeff Bezos said he was 'extremely proud' of the achievement in a letter to shareholders.
Bezos added that Amazon has shipped more than five billion items worldwide with Prime last year and gained more new members than before.
The Prime service has expanded to Singapore, Mexico, Luxemburg and the Netherlands; and Amazon has introduced Business Prime Shipping in the US and Germany.
Loyalty solution provider Loyalty Pro managing director Rob Meakin said: "Amazon continues to dominate the market because its Prime offering delivers an efficient and high-standard service. Amazon's simplicity is the reason why it does so well; shoppers will remain loyal to a service if they find it reliable and easy to use.
"Amazon's extra strength comes from the fact that it has built an unparalleled online shopping platform that can harness customers' purchasing habits to offer personalised, tailored deals. Reaching the 100 million Prime subscriber mark shows that customers will increasingly devote their loyalty to a brand that can combine speed, efficiency and personalisation into every instance of the shopping experience."
Ecommerce consultancy Salmon global head of consultancy and innovation Hugh Fletcher said: "Amazon continues to be best in class when it comes to re-thinking customer experiences and its Prime service is second to none. We are seeing a dramatic shift in what matters to consumers, with shoppers becoming loyal to the service they receive rather than brands themselves.
"Amazon has set the standard that others must follow or risk being locked out. The whole Prime premise is built around providing a same-day or next-day delivery.
"With 37% of online spend in the UK and 57% in the US now made through Amazon, we expect this to grow as the base of Prime users grows too. While many retailers struggle to establish omnichannel strategies, Amazon is taking omnichannel innovations to the next level through its partnerships, delivery options and multiple interfaces. As consumer behaviour changes and demands this of retailers across the board, they need to look to do the same if they're to compete."
Amazon Music has doubled its memberships over the past six months by expanding to 30 new countries.
The Prime Video service has secured subscription video rights to more than 3,000 feature films and allocated more than $18m to independent film-makers and other rights holders.