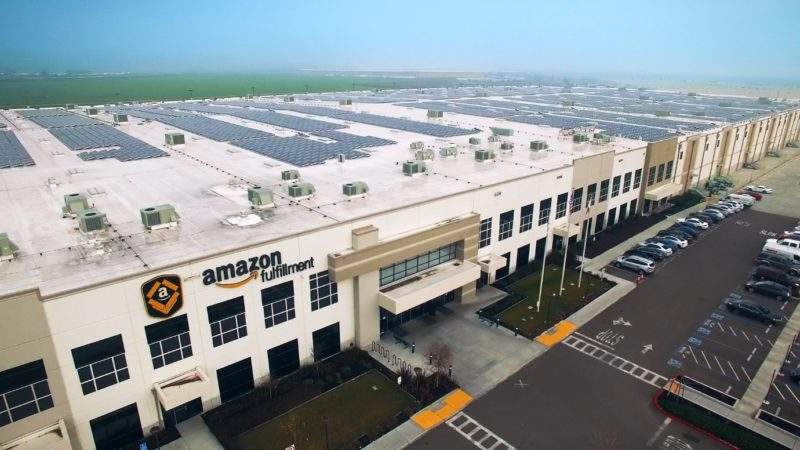 Amazon has announced its financial results for the fourth quarter of 2017, revealing an increase of 38% in net sales to $60.5bn in the fourth quarter.
This compared with $43.7bn in fourth quarter 2016 and excludes $1.1bn favourable impact from year-over-year changes in foreign exchange rates.
International sales increased 29% reaching $18bn, following the recent launch of Amazon Australia.
Operating income increased 69% to $2.1bn in the fourth quarter, compared with operating income of $1.3bn in fourth quarter 2016.
Net income was $1.9bn in the fourth quarter, the equivalent to £3.75 per diluted share, compared with a net income of $749m in fourth quarter 2016.
The fourth quarter of 2017 included a provisional tax benefit of around $789m as a result of the US Tax Cuts and Jobs Act.
Amazon's fourth quarter financial results exceeded the expectations of analysts, who forecasted $1.85 earnings per share, far less than the actual $3.75 per share.
Following the strong earnings report, Amazon's stock jumped 6% in after-hours trading.
The retail giant's strong financial numbers were largely driven by booming holiday sales and continued growth within its cloud business, Amazon Web Services.
While the last quarter of 2017 was particularly good for Amazon, the business thrived throughout the year. Operating cash flow increased 7% to $18.4bn for the trailing 12 months. The common shares outstanding plus shares underlying stock-based awards totalled 504 million on 31 December 2017.
The reports for 2017 also reveal a net sales increase of 31% to $177.9bn. Excluding the $210m favourable impact from year-over-year changes in foreign exchange rates throughout the year, net sales increased 31% compared with 2016.
The retailer's operating income, however, decreased 2% to $4.1bn, compared with an operating income of $4.2bn in 2016.
Net income was $3bn, compared with a net income of $2.4 billion in 2016.
Amazon CEO Jeff Bezos said: "Our 2017 projections for Alexa were very optimistic, and we far exceeded them. We don't see positive surprises of this magnitude very often — expect us to double down."
He added:  "We've reached an important point where other companies and developers are accelerating adoption of Alexa. There are now over 30,000 skills from outside developers, customers can control more than 4,000 smart home devices from 1,200 unique brands with Alexa, and we're seeing strong response to our new far-field voice kit for manufacturers.
Bezos promised "much more to come", revealing further investment in the company's digital assistant.
Amazon Web Services (AWS) remains the company's fastest-growing and most profitable business, with sales within the division increasing 45% year-on-year to $5.1bn. AWS represents 64% of Amazon's total operating income.
The Prime service has also gained a record number of subscribers in 2017, with more than five billion items reportedly shipped using Prime internationally.