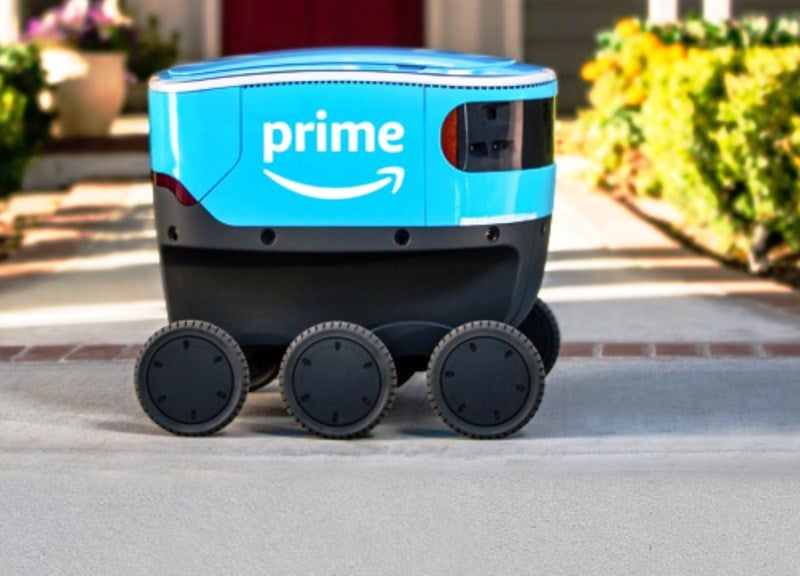 Amazon has started field testing of six electric delivery robots in a neighborhood in Snohomish County, Washington.
Called Amazon Scout, these robots will operate from Monday to Friday, and initially be accompanied by an Amazon employee.
The devices move along paths at a walking pace, delivering packages to customers.
"We developed Amazon Scout at our research and development lab in Seattle."
Customers can as usual place orders through the Amazon App or website, and can have access to the same delivery options, including same-day, one-day and two-day shipping.
Amazon Scout vice-president Sean Scott said in the company's blog post: "We developed Amazon Scout at our research and development lab in Seattle, ensuring the devices can safely and efficiently navigate around pets, pedestrians and anything else in their path."
Snohomish County executive Dave Somers said: "We are delighted to welcome Amazon Scout into our community. Similar to Amazon, we are always looking for new ways to better deliver service to our residents. From the latest Amazon innovation to cutting edge technology, Snohomish County is a great place for entrepreneurial creativity."
Amazon is not the only firm to develop autonomous deliveries services. Recently, robotics firm Starship Technologies announced a fleet of two dozen robots to deliver coffee and pizza to the university students of George Mason University campus in Virginia.
To avail the service, customers need to place their order on the Starship Deliveries app and highlight their location on the interactive map, following which they will receive a notification after the robot reaches the location.
The robot takes around 15 minutes to deliver the food, which the customers can collect by unlocking the robot with the app.