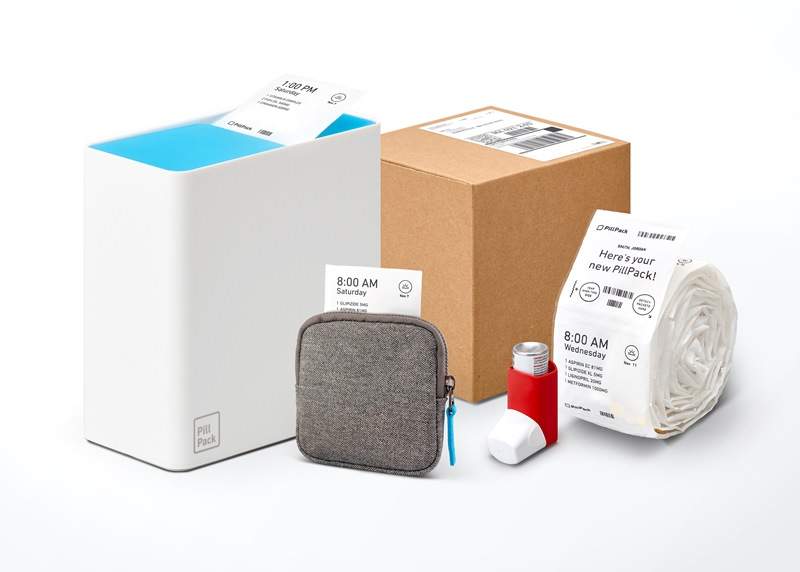 Global online retail major Amazon has signed a definitive merger agreement to acquire US-based online pharmacy chain PillPack.
The financial terms of the deal remain undisclosed, but the deal is estimated to be valued at $1bn.
PillPack offers pre-sorted doses of medications to people who take multiple daily prescriptions across the US.
The packs are delivered directly to the customer, who can coordinate refills and renewals.
"We are eager to continue working with partners across the healthcare industry to help people throughout the US who can benefit from a better pharmacy experience."
Amazon's worldwide consumer CEO Jeff Wilke said: "PillPack's visionary team has a combination of deep pharmacy experience and a focus on technology.
"PillPack is meaningfully improving its customers' lives, and we want to help them continue making it easy for people to save time, simplify their lives, and feel healthier. We're excited to see what we can do together on behalf of customers over time."
PillPack currently holds pharmacy licences in 50 US states, as well as Utilization Review Accreditation Commission (URAC) and Verified Internet Pharmacy Practice Sites (VIPPS) accreditation.
The company has also developed a set of software systems and tools called PharmacyOS.
The transaction is subject to regulatory approvals and other customary closing conditions. It is scheduled to close during the second half of this year.
PillPack co-founder and CEO TJ Parker "PillPack makes it simple for any customer to take the right medication at the right time, and feel healthier.
"Together with Amazon, we are eager to continue working with partners across the healthcare industry to help people throughout the US who can benefit from a better pharmacy experience."