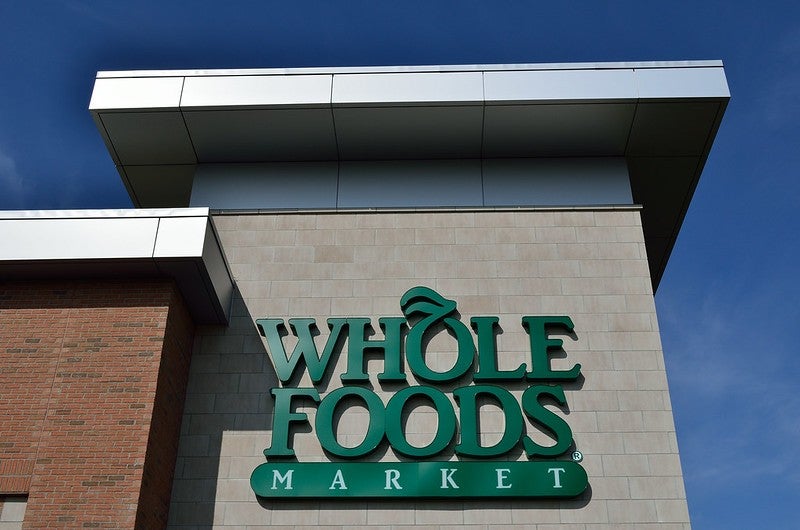 Amazon is set to introduce its palm-scanning payment system to select Whole Foods stores in Seattle in the coming months.
Amazon One, launched last year, is currently available at Whole Foods' Madison Broadway store in the Seattle area.
The retailer plans to install the biometric technology in seven more stores in the area.
First-time shoppers using the payment system are required to insert a credit card to link it with their palm print.
Once they have done this, shoppers can simply place their palm over a scanning device to pay for their purchases securely at the checkout.
Whole Foods Market technology senior vice-president and chief technology officer Arun Rajan said: "At Whole Foods Market, we're always looking for new and innovative ways to improve the shopping experience for our customers.
"Working closely with Amazon, we've brought benefits like Prime member discounts, online grocery delivery and pickup, and free returns to our customers. We're excited to add Amazon One as a payment option from today.
"We're starting with an initial store at Madison Broadway in Seattle, and look forward to hearing what customers think as we expand this option to additional stores over time."
Amazon said that thousands of users have signed up for the system and that it had received positive feedback.
As well as Amazon One, the online retailer has introduced other payment solutions, including Just Walk Out technology at its automated Go stores, and Amazon Dash Cart at its Fresh grocery stores.
In February, the company started deploying artificial intelligence (AI) powered cameras made by US-based start-up Netradyne in its delivery vehicles.
The Driveri smart camera, designed to detect 16 different safety issues, has four lenses to capture the vehicle's side views, the road and the driver.