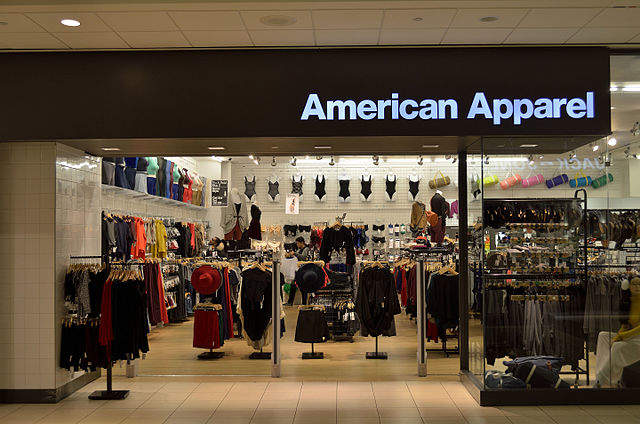 Fashion retailer American Apparel is set to relaunch online for the UK market on 23 April, promising 'inclusivity and diversity'.
American Apparel fell into administration two years ago, and closed all stores in the UK and the US in November 2016.
Gildan Activewear has since bought American Apparel, along with the brand's intellectual property and other assets for $88m and relaunched online in America in August last year.
According to brand's new owners, Gildan Activewear, the company has brought in an all-female executive board in the hope of avoiding future controversies and moving away from advertising that been considered 'for the male gaze'.
Gildan Activewear head of brand marketing Sabina Weber said: "Women feel so conflicted about being sexual right now, but we're taking a position to still be sexy, unapologetically so, but from an empowered female perspective.
"The UK is a loved and important market for American Apparel and customer demand made it easy for us to make the decision to enter back into the market."
While praised by many for being 'sweatshop free', the brand has previously faced customer backlash for using young women in advertising that was considered 'inappropriately sexualised' with some advertisements even being banned.
It will be returning to the UK with its basic range, as well as new products designed to appeal to customers of all shapes and sizes. This time the brand wants to focus on 'body positivity, empowerment, inclusivity and diversity'.
The company says their aim is not to cover women up but to treat men and women equally.
American Apparel has also appointed a creative agency Thinking Juice to help relaunch the brand in the UK and produce an integrated marketing campaign across its social, digital and out of home channels together with the brands public relations agency, Fabric PR to create marketing that is 'sexy without exploiting women'.
Weber said: "We needed a partner who could act as our brand guardian on the ground and advise us strategically on how to meet our brand and business goals, and Thinking Juice met the brief perfectly."
Thinking Juice owner and head of planning at Sideshow Group Chris Cardew said: "We're privileged to be helping such an iconic brand like American Apparel makes their comeback, they've been missed. They have a great brand story and the product is as good as it has ever been, if not better. UK fashion will be richer with them around again."
This time around, American Apparel has moved away from the promise that all clothes are made in the US, resulting in cheaper items being available on the site.
On its US site, the brand has a 'Made In USA' collection, with a 'globally made' equivalent.
The website description reads: "We are sweatshop free and ethically made regardless of location. You decide."