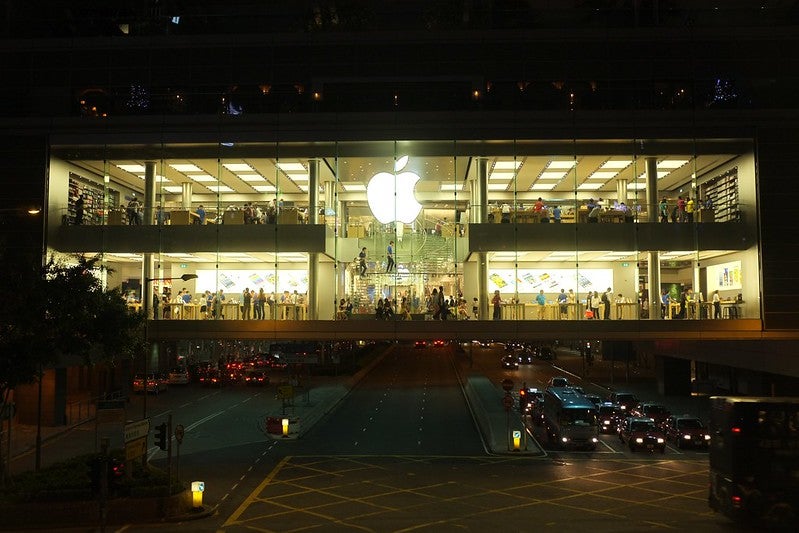 ---
Visit our Covid-19 microsite for the latest coronavirus news, analysis and updates
---
Follow the latest updates of the outbreak on our timeline.
American multinational technology company Apple has reportedly closed one of its retail locations in China due to the outbreak of coronavirus in the country.
The company has also reduced operating hours for other retail stores in the country while limiting employee travel to China, reported CNBC.
Apple CEO Tim Cook was cited by the news channel as saying that some of its manufacturing facilities in China will be closed until 10 February, under the direction of the Chinese Government.
Tim Cook was quoted by CNBC as saying: "We're restricting travel to business-critical travel.
"For employees that are in the Wuhan area, we are providing care kits and supplying them across our employee population in China as well."
China is the largest manufacturing hub for Apple's iPhones. It is also a key part of Apple's supply chain in the country.
The move comes after the company reported record first-quarter results. It posted a quarterly revenue of $91.8bn, an increase of 9% from the same quarter last year.
For its fiscal year 2020 first quarter, ending 28 December, international sales accounted for 61% of revenue.
According to Cook, the quarterly revenue is the highest ever, driven by demand for the latest iPhone 11 and iPhone 11 Pro models.
However, the company's guidance for its fiscal year 2020 second quarter was set between $63.0bn and $67.0bn, citing 'greater uncertainty' related to the virus.
Cook was quoted as saying: "We're closely following the development of the coronavirus."
Belonging to a large group of viruses, coronavirus is believed to have originated from a wholesale seafood market in the central Chinese city of Wuhan.
The virus is said to affect the respiratory tract and could cause illnesses such as pneumonia or bronchitis. It has killed 132 people so far.
Last week, the outbreak led to the fall of retail sales of international fashion brands.