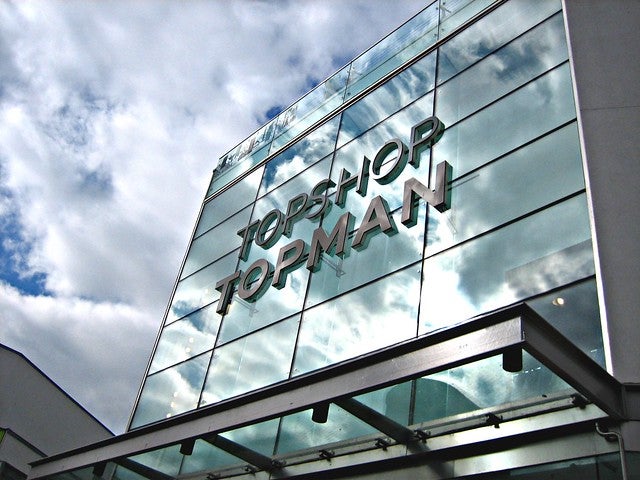 Sir Philip Green's Arcadia retail empire has announced all seven of its Company Voluntary Arrangements (CVAs) have been approved by the group's creditors.
The rescue deal will still lead to the closure of 48 stores and the loss of a thousand jobs; without the CVA 18,000 employees' jobs would have been at risk.
In March Green was in the process of looking into a CVA to save the retail empire, which includes the fashion chains Topshop, Miss Selfridge and Wallis.
GlobalData senior retail analyst Chloe Collins said: "Arcadia's leading brands Topshop and Topman still have a strong following among millennials, however many of the others, such as Miss Selfridge and Dorothy Perkins, are now irrelevant in a highly saturated market, and chances of revival are slim, leading landlords to question whether other retailers could offer their spaces more longevity."
Arcadia Group majority shareholder Lady Green has agreed to invest a further £50m of equity into the retail empire on top of the £50m of funding already provided in March.
The Group has also made an agreement with trustees of the pension schemes, the Pensions Regulator and the Pension Protection Fund for Arcadia to reduce its deficit repair contributions from £50m to £25m each year for three years.
Arcadia is looking to the future
Arcadia Group CEO Ian Grabiner said: "We are extremely grateful to our creditors for supporting these proposals and to Lady Green for her continued support. After many months of engaging with all our key stakeholders, taking on board their feedback, and sharing our turnaround plans, the future of Arcadia, our thousands of colleagues, and our extensive supplier base is now on a much firmer footing.
"From today, with the right structure in place to reduce our cost base and create a stable financial platform for the Group, we can execute our business turnaround plan to drive growth through our digital and wholesale channels, while ensuring our store portfolio remains at the heart of our customer offer.
"I am confident about the future of Arcadia and our ability to provide our customers with the very best multichannel experience, deliver the fashion trends that they demand, and ultimately inspire a renewed loyalty to our brands that will support the long-term growth of our business.
"Finally, I would like to thank all of our team and advisors for their support throughout the CVA process. It has been incredibly challenging for all concerned but I believe this is the right outcome for all our creditors."