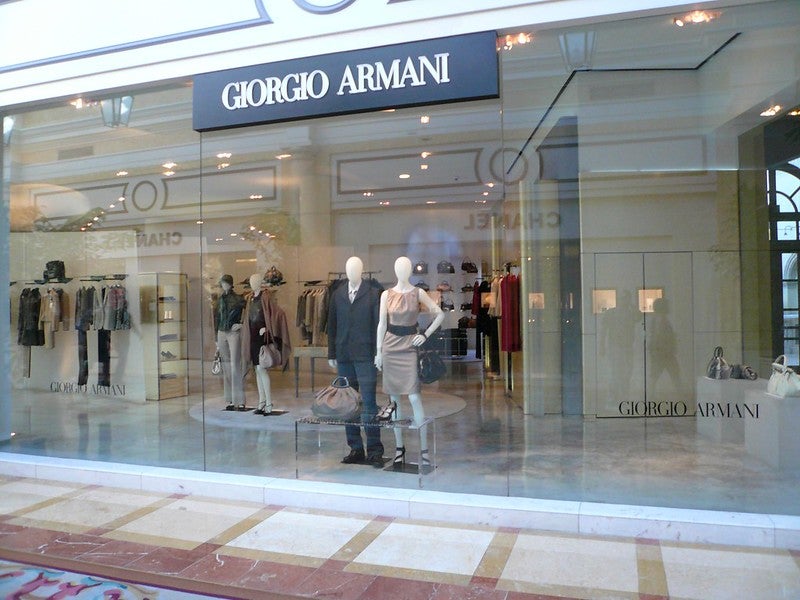 Italian luxury fashion house Armani Group and online retailer Yoox Net-a-Porter (YNAP) have entered into a new strategic agreement.
The agreement will focus on offering customers a "revolutionary, digital and integrated shopping experience" in the coming two years.
As part of this joint initiative, Armani will integrate its digital stores with their physical boutiques.
Using YNAP's NEXT ERA global logistics network, the model provides the customers with access to all available products across both online and offline channels.
Customers' orders will be managed via YOOX NET-A-PORTER distribution network, distribution centres and Armani boutiques.
Armani Group president and CEO Giorgio Armani said: "In the past few months, I have been redesigning the Armani Group's business model based on a concept that is very dear to me: do less, but better.
"Mine is an invitation to consume more responsibly, focusing on authenticity and change.
"In YOOX NET-A-PORTER I've found a partner that allows me to transform this principle in a new multi-channel shopping project where the relationship with the customer is increasingly personal and direct, while e-commerce and boutiques are integrated in a dynamic balance, which will have a positive effect, also on the environment.
Full integration of the NEXT ERA technology is expected to be completed in 2022.
YOOX NET-A-PORTER GROUP chairman and CEO Federico Marchetti said: "After a partnership that has lasted for two decades, we are still both driven by the desire to revolutionise the world of fashion with continuous innovations, as we have done since the first day we started working together."