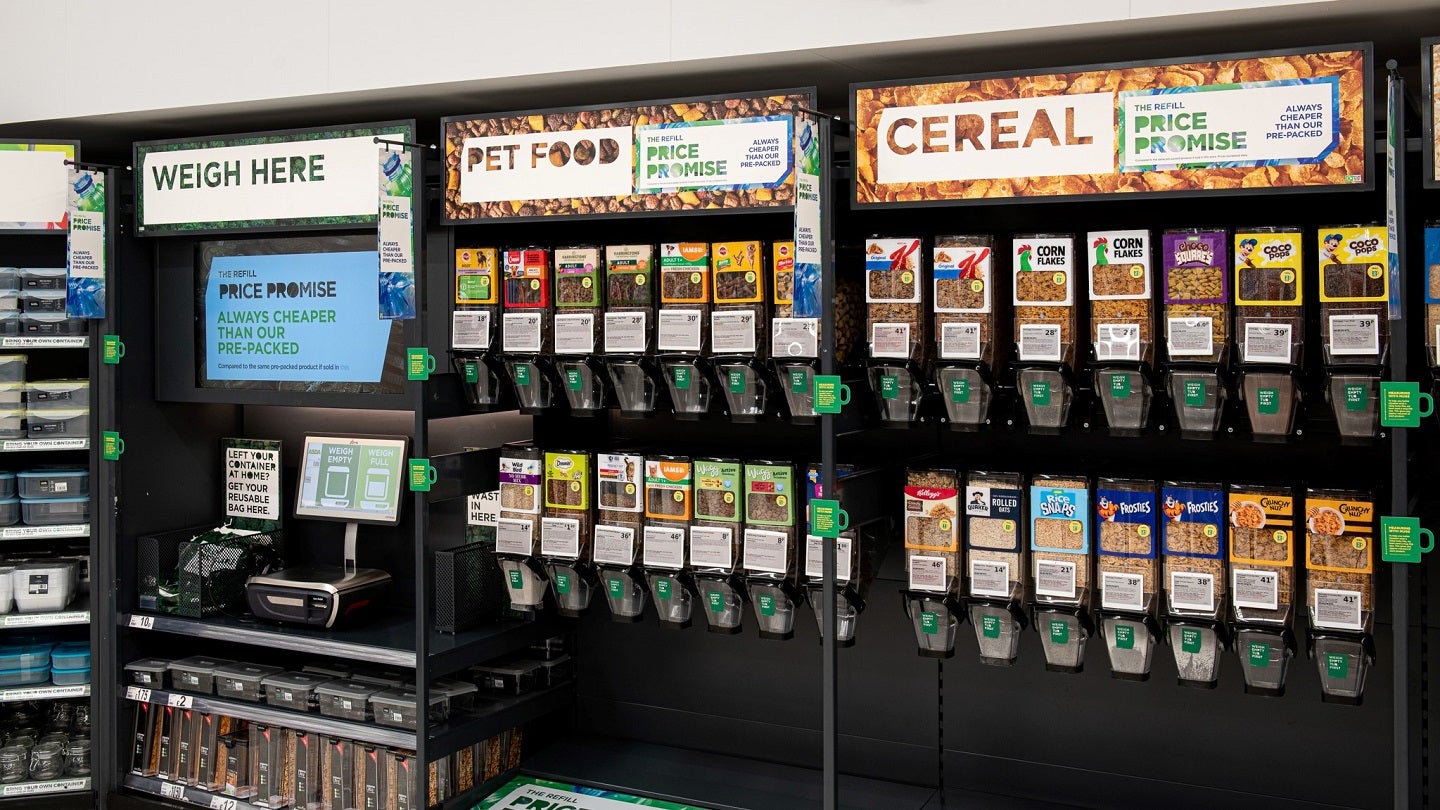 Supermarket chain ASDA has partnered with Avery Berkel and Hanshow to enhance retail operations and customer shopping experience.
The collaboration seeks to encourage refillable solutions for supermarket shopping in the UK and create a zero-waste solution for ASDA's Middleton store.
ASDA and its partners will develop a sustainability solution that leverages electronic shelf labels (ESL) and digital retail technologies.
The solution offered by Avery Berkel and Hanshow removes the necessity for physical labels and helps ASDA easily manage the entire offering from displays to checkout.
The ESL technology streamlines in-store change administration and management, ensuring the retailer meets regulatory requirements.
In addition to decreasing the cost and time of manual updates, the technology allows ASDA to change prices and promotions on pre-packed products in real-time in response to market trends and customer demand.
Customers can also see the price differences of the same product in wrapped and unwrapped versions.
The sustainable store trial is part of ASDA'S greater effort to make its refill areas more efficient and greener.
It also ensures ASDA consistently applies the 'Refill Price Promise' across their stores.
In a statement, Hanshow said that the simple and intuitively-designed shopper interface will allow customers to easily navigate and participate in the trial.
Recently, ASDA dropped the prices of 226 own-label products to support families amid the increasing cost of living crisis.