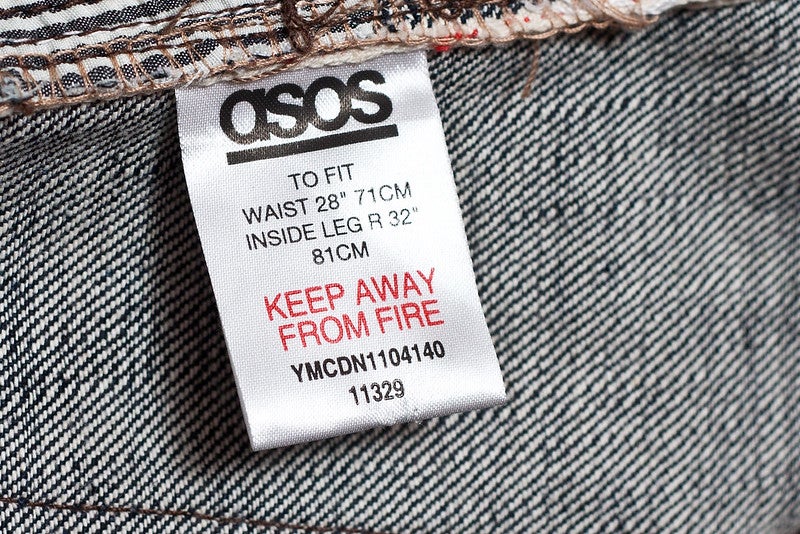 British online retailer ASOS has seen a 68% drop in profits to £33.1m for its full-year results ending 31 August 2019.
While profits dropped, sales and group revenues both rose by 13% for the company, with group revenues increasing to £2.7bn for the end of the year.
Retail sales increased in the UK and internationally, with UK sales rising by 15% and international sales increasing by 11%.
The company also saw total orders placed up 14% year-on-year to £72.3m, while P4 sales grew by 15% and P4 visits rose by 20%.
Asos share price in 2019
The company's priorities for 2020 are to continue social media engagement with customers as well as removing non-strategic cost for growth and profitably for the future, and increasing product choice, availability and newness.
ASOS CEO Nick Beighton said: "This financial year was a pivotal period for ASOS, where we have invested significantly and enhanced our global platform capability to drive our future growth. Regrettably this was more disruptive than we originally anticipated. However, having identified the root causes of our operational issues, we have made substantial progress over the last few months on resolving them. Whilst there remains lots of work to be done to get the business back on track, we are now in a more positive position to start the new financial year.
"Our focus now shifts to ensuring that we enhance our capability to drive an improved customer experience and leverage the benefits from the investments we have made. With over 60% of our revenue coming from international customers and a strong global logistics platform with to grow, we are well positioned to take advantage of the global growth opportunity ahead of us."
GlobalData lead retail analyst Sofie Willmott said: "ASOS is clearly willing to adapt to survive, unlike some its multichannel competitors that have been slow to respond to changes in consumer needs and shopping habits. Although a quantifiable forecast for FY2019/20 was omitted from the results today, we expect the online pureplay to continue to outperform in the year ahead."