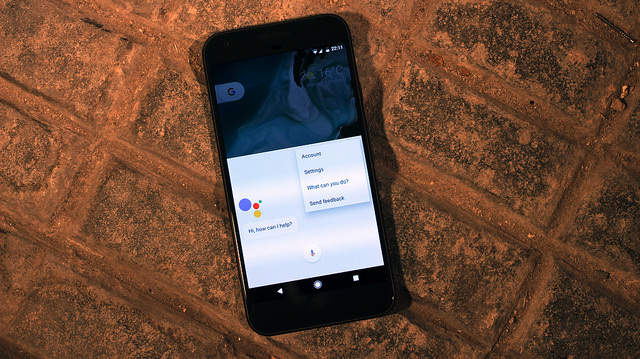 Online fashion retailer ASOS, has become one of the first fashion retailers in the UK to launch on Google Assistant, allowing customers to explore the retailer's collection using their voice.
Customers in the UK and US can initiate conversation with Enki, the ASOS shopping guide, by saying 'Hey Google, talk to ASOS' to their Google Home smart speaker of Google Assistant app on Android or iOS.
ASOS launched Enki on Facebook Messenger in the UK earlier this year to help customersfind relevant products.
Features built into Enki include 'Your Edit' (a weekly drop of curated items), recommended brands, 'Style Match' (which allows customers to search using images from the web or taken with their phones), and 'You Might Also Like'. These features make it easier for ASOS customers to navigate through the wide range of products on the site.
ASOS senior product manager Jason Gregory said: "With 85,000 products on site at any one time, and on average 5,000 new items added each week, it's more important than ever to make it easy for our customers to stay on top of what's new on ASOS.
"With the launch of Enki on Facebook Messenger and now Google Assistant, we're exploring ways that conversational commerce can help us make the ASOS shopping experience as easy and intuitive as possible."
According to research by comScore, 1 in 2 US consumers are using voice technology, and OC&C Strategy Consultants predict that voice shopping will jump to $40bn in 2022, up from $2bn today.
Visualsoft's head of SEO Jonny Pennington said: "This is a bold move that all e-retailers should be paying close attention to. Voice search may feel unnatural at first, but e-commerce was the same way in its formative years. Businesses that opted not to sell online subsequently spent years playing catch-up, and the same could be true for voice commerce.
"Voice commerce could particularly benefit local, high-street retailers that are not bound by the strict tone-of-voice guidelines which restrict the messaging of larger corporates. It may also be a lifeline for retail brands looking to survive, innovate and grow amidst a volatile retail landscape.
"However, voice search has thus far been worryingly overlooked by brands. As it stands, only 3% have adapted their SEO strategies to account for voice-led search results – a concerning lack of preparedness."
Last month ASOS revealed it will be scrapping its popular loyalty scheme A-List. The scheme will end on October 24, two-and-half years after it first launched.
The retailer's shares dropped 5% last month after ASOS largest investor Bestseller United offloaded its 29.4% share in the company.