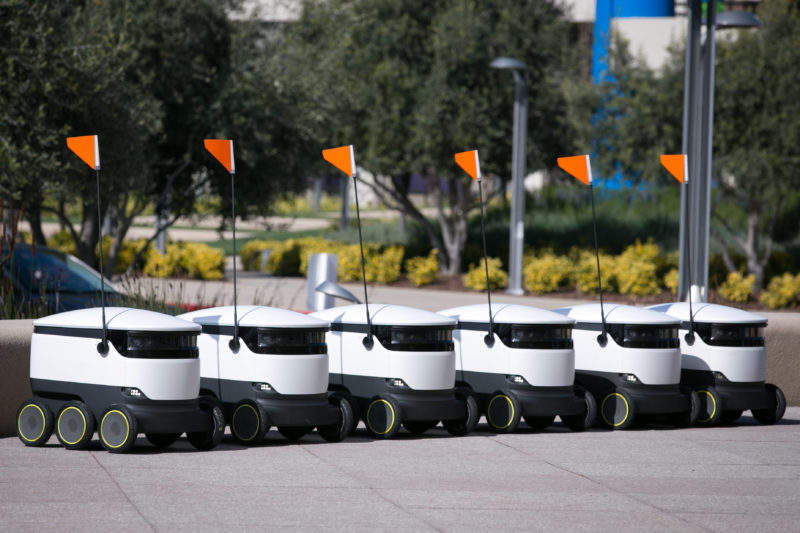 Starship Technologies will roll out its autonomous delivery service for corporate and academic buildings across the US and Europe, introducing thousands of delivery robots around the world within a year.
Launched in 2014, Starship produces six-wheeled autonomous robots that are controlled by an app and can deliver a range of products to individuals. The robots have been deployed with the Compass Group at its Intuit Mountain View campus, in California, and were met with an 'overwhelmingly positive' response. The robots took an average of 17 minutes to deliver food, coffee or snacks to individuals on the Intuit campus, enabling people to maximise their break times.
"The rollout of Starship's campus offering represents a major milestone in the development of delivery robots," said Starship CEO Ahti Heinla. "Today's announcement signals the next step in Starship's journey. By providing campuses with our platform, we are leading the deployment of autonomous delivery at scale worldwide".
Following pilot schemes in the US, UK, Germany, Switzerland and Estonia, Starship robots have now covered over 100,000 miles in 20 countries and over 100 cities. The robots can deliver a range of items, from food and office stationery to car parts, and have served over 15 million people.
Although they can function autonomously, each robot is monitored by human controllers, who can take over at any time.
"After a successful start to the year and great reception to our robots, we are planning to dramatically expand our services and distribute thousands of robots across campuses around the world by 2019," said Starship CEO Ahti Heinla.