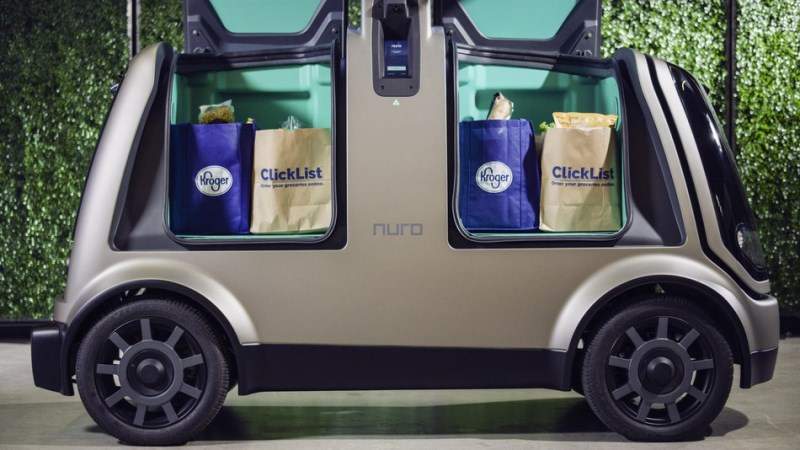 US-based supermarket chain Kroger has partnered with unmanned road vehicle manufacturer Nuro to launch a pilot programme autonomous delivery service.
Under the partnership, both companies will work together to increase the availability of grocery delivery. During the autonomous delivery service pilot programme, grocery orders from Kroger will be delivered by Nuro's fleet of autonomous vehicles.
Kroger chief digital officer Yael Cosset said: "We are incredibly excited about the potential of our innovative partnership with Nuro to bring the future of grocery delivery to customers today.
"Unmanned delivery will be a game-changer for local commerce."
"As part of Restock Kroger, we have already started to redefine the grocery customer experience and expand the coverage area for our anything, anytime and anywhere offering.
"Partnering with Nuro, a leading technology company, will create customer value by providing Americans access to fast and convenient delivery at a fair price."
The partnership will provide 2,800 Kroger retail stores with access to Nuro's technology platform. Customers place orders through Kroger's ClickList ordering system and Nuro's app.
The supermarket chain aims to commence the autonomous delivery service pilot scheme later this year.
Nuro co-founder Dave Ferguson said: "Unmanned delivery will be a game-changer for local commerce, and together with Kroger, we're thrilled to test this new delivery experience to bring grocery customers new levels of convenience and value.
"Our safe, reliable, and affordable service, combined with Kroger's ubiquitous brand, is a powerful first step in our mission to accelerate the benefits of robotics for everyday life."