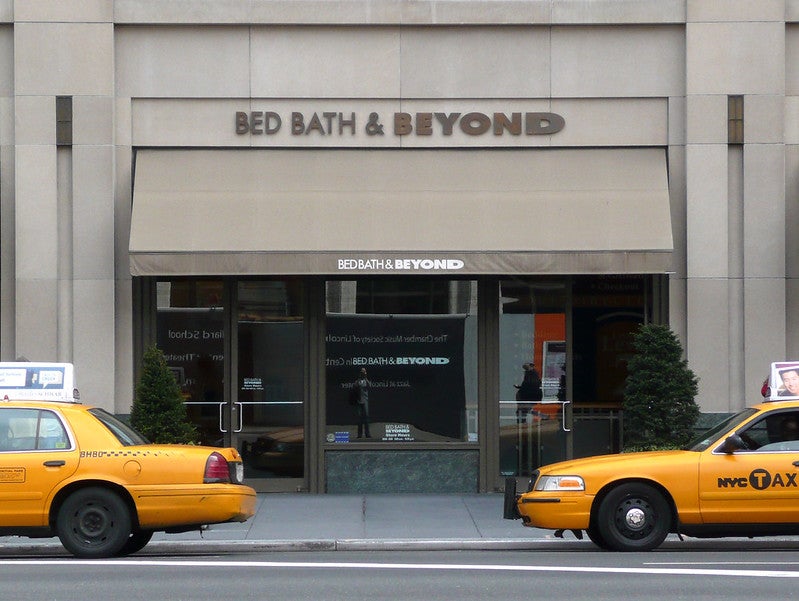 US-based homeware retailer Bed Bath & Beyond has reported lower than expected results for the second quarter (Q2) of 2021, with total net sales down by 26% to $1.98bn.
The fall in net sales represented a 1% decline in comparable sales.
For the three months to 28 August, the company's core banners were down by 11%.
Its comparable sales grew by 3% in stores, but declined by 9% for digital channels.
Bed Bath & Beyond chief financial officer Gustavo Arnal said that the reported net sales reflected the impact from expected non-core banner sales completed last year.
The result also reflects the impact of the company's ongoing planned store fleet optimisation programme.
Bed Bath & Beyond's gross margin in Q2 was 30.3%, while its adjusted gross margin excluding special items came to 34.0%.
The company's adjusted earnings before interest, tax, depreciation and amortisation (EBITDA) for the quarter was $85m, reflecting lower comparable sales and adjusted gross margins.
Bed Bath & Beyond president and CEO Mark Tritton said: "While our results this quarter were below expectations, we remain confident in our multi-year transformation.
"Following solid growth in June, we saw unexpected, external disruptive forces towards the end of the quarter that impacted our outcome.
"In August, the final and largest month of our second fiscal period, traffic slowed significantly and, therefore, sales did not materialise as we had anticipated."
Bed Bath & Beyond has reduced its revenue and earnings outlook for the year.
The company expects its third-quarter net sales to be between $1.96bn and $2.0bn and hopes to achieve an adjusted gross margin in the range of 34% to 35%.
In addition, the retailer anticipates full-year net sales of $8.1bn to $8.3bn.
Bed Bath & Beyond had a total of 999 stores under various banners as of 28 August.
In May, the company collaborated with technology firm DoorDash as part of efforts to optimise its same-day delivery services.