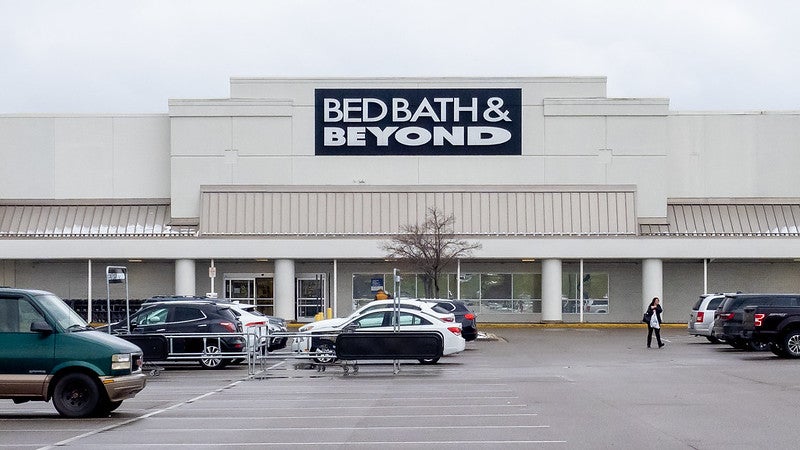 US-based homeware retailer Bed Bath & Beyond has announced plans to close around 150 underperforming stores as part of a major restructuring that aims to strengthen its financial position.
The retailer will discontinue three of its nine labels, namely Haven, Wild Sage and Studio 3B.
As part of the cost optimisation strategy, Bed Bath & Beyond is reducing its workforce by approximately 20% across its corporate operations and supply chain.
The company is also planning to minimise its selling, general and administrative (SG&A) expenses by approximately $250m in fiscal 2022.
The commitments are subject to customary closing conditions being met, which the company said could not be guaranteed.
In addition, Bed Bath & Beyond aims to drive traffic, sales and customer retention through its recently launched cross-banner loyalty programme, Welcome Rewards.
The retailer is also working with supplier and vendor partners to ensure product availability across both its store and digital channels.
Bed Bath & Beyond has also revealed that it secured financing commitments for more than $500m of new financing, which includes a loan.
Bed Bath & Beyond director and interim CEO Sue Gove said: "We are working swiftly and diligently to strengthen our liquidity and secure our path for the future.
"We have taken a thorough look at our business, and today, we are announcing immediate actions aimed to increase customer engagement, drive traffic, and recapture market share.
"This includes changing our merchandising and inventory strategy, which will be rooted in National Brands.
"Additionally, we are focused on driving digital and foot traffic, as well as optimising our store fleet.
"We believe these changes will have a widespread positive impact across customer experience, inventory assortment, supply chain execution and cost structure.
"The customer underpins our decisions, and we are committed to delivering what they want while driving growth, profitability, and financial returns."