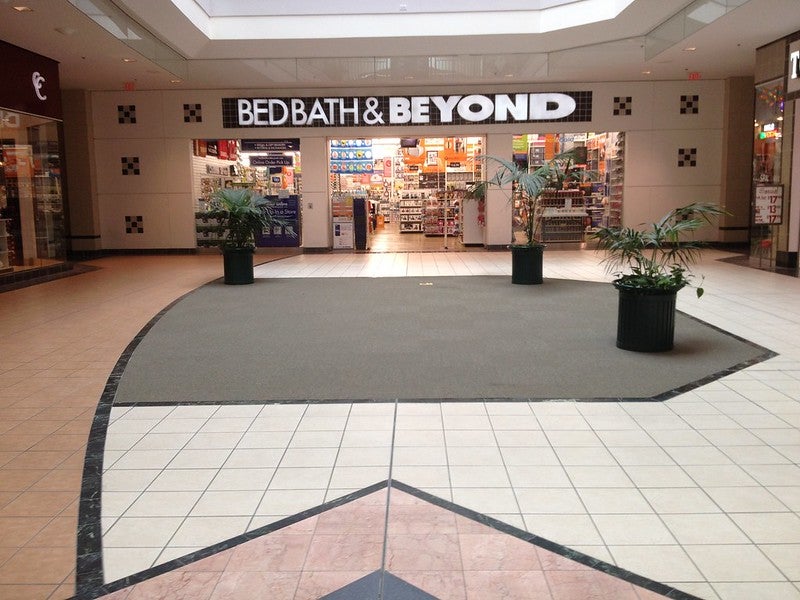 Omni-channel retailer Bed Bath & Beyond has revealed plans to shut 200 stores over the next two years.
The decision is part of the retailer's plan to right-size its real estate portfolio under the on-going restructuring programme.
Under this programme, it plans to reduce the cost of goods and drive supply chain transformation to address pressures resulting from the shift of sales to digital channels.
The retailer is planning to lay emphasis on other SG&A expense reductions.
With this closure, Bed Bath & Beyond expects to generate future annualised savings of between $250 and $350m, excluding related one-time costs
Bed Bath & Beyond president and CEO Mark Tritton said: "The impact of the Covid-19 situation was felt across our business during our fiscal first quarter, including loss of sales due to temporary store closures and margin pressure from the substantial channel shift to digital.
"From the beginning of this crisis, we have taken measured, purposeful steps to help keep our people safe and our customers serviced, and we are proud of the way our teams have navigated this unprecedented challenge with speed and agility.
"At the same time, our actions to strengthen our financial position and liquidity are enhancing our flexibility and capacity to invest and rebuild our business for long-term success."
During the latest quarter, the retailer saw its sales drop by 49% due to store closures from coronavirus pandemic.
On a positive note, its digital channels grew by 82% in the quarter.
The company, which planned to fully reopen a number of its stores in a phased manner, has now reopened nearly all stores now open.
In a separate development, various US retailers including apparel brand Brooks Brothers, Sur La Table have reportedly filed for bankruptcy protection.
The parent company of Ann Taylor and several other women's fashion brands, Ascena Retail Group, is also reportedly preparing to file for Chapter 11 bankruptcy and shutter at least 1,200 stores, according to Bloomberg report.