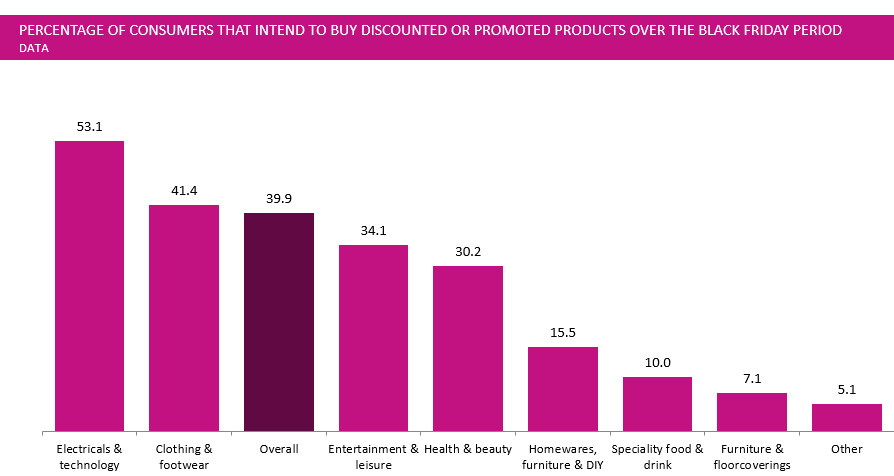 Shoppers in the UK are set to spend £10.4bn on Black Friday with the vast majority going online, according to GlobalData.
Retail Insight Network's parent business intelligence company warns that this is a trend which will increase pressure on high street retailers.
GlobalData has revealed details of its monthly survey of 2,000 UK shoppers which included questions about their Black Friday spending plans. It shows that 40% of shoppers intend to buy discounted or promoted products over the Black Friday period.
GlobalData retail analyst Zoe Mills said: "With 69% of Black Friday shoppers surveyed stating that they intend to make their Black Friday purchases online, the extended period will allow retailers to maintain delivery timelines and manage traffic to online stores."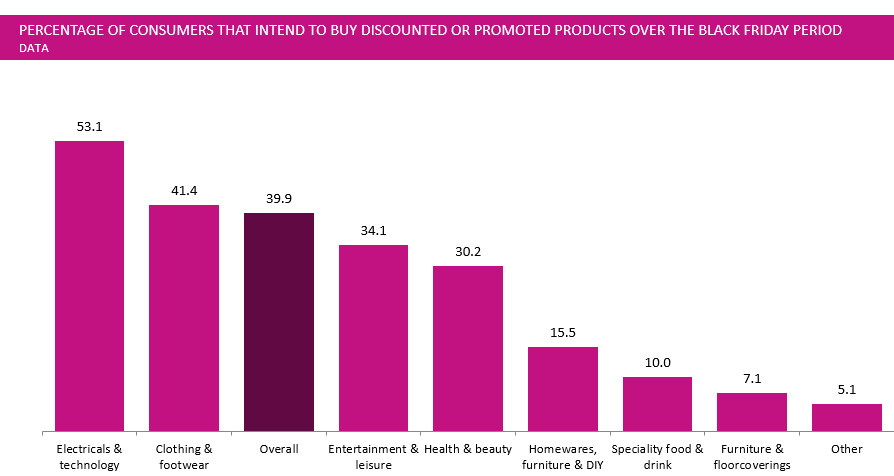 Electricals is the most popular category with 53.1% of Black Friday shoppers stating they intend to purchase an electrical item.
Some 73% of those that intend to purchase an electrical product stated that they intend to do so online.
Mills said: "Online pureplays such as ASOS, boohoo.com and Gymshark are encouraging consumers to move online to get a discount, particularly as some of the major multichannel retailers continue to avoid the event. Clothing and footwear retailers must be prepared for a higher volume of returns as consumers use the sale opportunity to try new items."