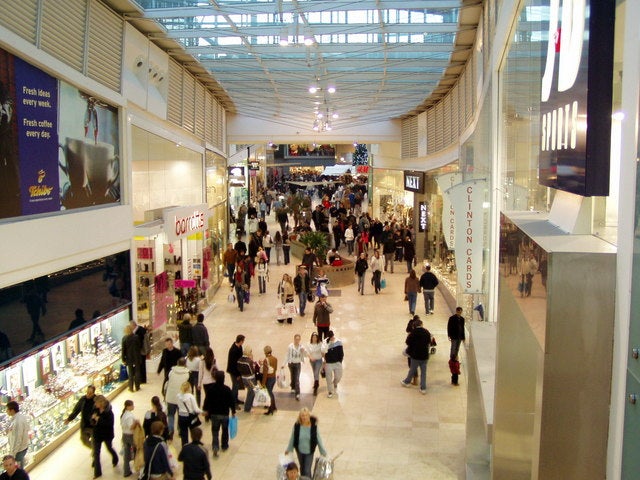 According one estimate, online sales in the UK saw an increase of over 30% year on year over Black Friday weekend.
But bricks and mortar retailers are believed to have seen a drop in footfall during the weekend which contributed to a  12% drop in overall spending during the event.
John Lewis Black Friday results
According to John Lewis Partnership's weekly sales figures, total sales at John Lewis during Black Friday week were up 7.7% on the same week as last year, making it the biggest sales week in John Lewis history.
John Lewis credited the demand for Black Friday offers and competitor offers, which the company matched, for the successful results.
During the week, electrical sales were up by 13.1% driven by Black Friday promotions, and fashion sales were up 13.1%.
Home sales saw a lower increase of 2.3%, driven mostly by the sales of beds.
However, sales at Waitrose & Partners during Black Friday week were down 1.5%, compared to the same week last year.
Footfall during Black Friday weekend
According to Springboard, UK retailer footfall during Black Friday weekend dropped by 5.4% compared to last year. High streets saw a decline in footfall of 4% compared with a 5.3% drop in retail parks and an 8.3% drop in shopping centres.
However, footfall on Black Friday (23 November) itself increased by 8.6% from Friday in the week before, but Saturday was only level with the previous Saturday and Sunday  rose only marginally week on week, by +2.2%.
Last year the year-on-year decline in footfall on Black Friday weekend tracked by Springboard was 1.1%.
Diane Wehrle, Insights Director of Springboard, said: "The drop in footfall to bricks and mortar stores over Black Friday weekend is a reflection of the larger discounts offered online.  Online is open for business 24 hours a day and is therefore seen as a more convenient option for shoppers.
"Throughout the weekend, the drop in footfall was most dramatic in shopping centres; the stronger resilience of high streets and retail parks in comparison is likely to be a function of their wider range of hospitality outlets compared with shopping centres. This illustrates that many shoppers regard Black Friday weekend as an opportunity for a day out with friends or family, which is likely to include a stop for coffee or lunch during their trip.
"Discounts continue on Cyber Monday, however, given that Black Friday discounts were made available throughout the week in advance of the day itself, and have continued over the weekend, it is likely that the impetus to make purchases will largely be over."
Online-dominated Black Friday sales
According to BDO, online like-for-like sales during Black Friday in the UK grew by 30.8% this year, marking the best week for non-store sales in the year to date and the strongest Black Friday week since 2014.
Sophie Michael, head of retail at BDO, said: "Retailers will be hugely disappointed with the flat in-store sales last week. Many have been manacled by a dire high street performance this year and forced to take part in Black Friday even at the cost of margin. Last year, high street retailers suffered their fifth successive December of negative sales growth. They will be desperately hoping next month won't mark the sixth but this Black Friday performance won't be giving them much hope.
"Like it or loathe it, this 'American import' is now firmly part of the UK's shopping calendar and it takes a bold retailer to withhold discounting.
"The weeks leading up to Christmas are no longer the golden trading period but a discounting frenzy fuelled by attempts to entice shoppers into stores and rescue poor sales performance for the year to date."
Meanwhile, BDO said the sales in brick and mortar retailers 'flatlined' during Black Friday week with in-store like-for-like recording year-on-year growth of 0.5% according to BDO's High Street Sales Tracker.
Black Friday transactions
Barclaycard reported a 10% year-on-year increase in the number of transactions on Black Friday 2018 but said that total spending had in fact declined by 12%.
Barclaycard said it processed 1,087 transactions per second in the UK between 1pm and 2pm GMT, a record high.
Konrad Kelling, managing director of Barclaycard Payment Solutions, said: "Our data shows that people have been making a higher number of less expensive purchases than at this time last year.
"This suggests that, while Black Friday is clearly encouraging shoppers to buy, consumers are more likely to be purchasing smaller 'treat' products, rather than splashing out on high-end items."