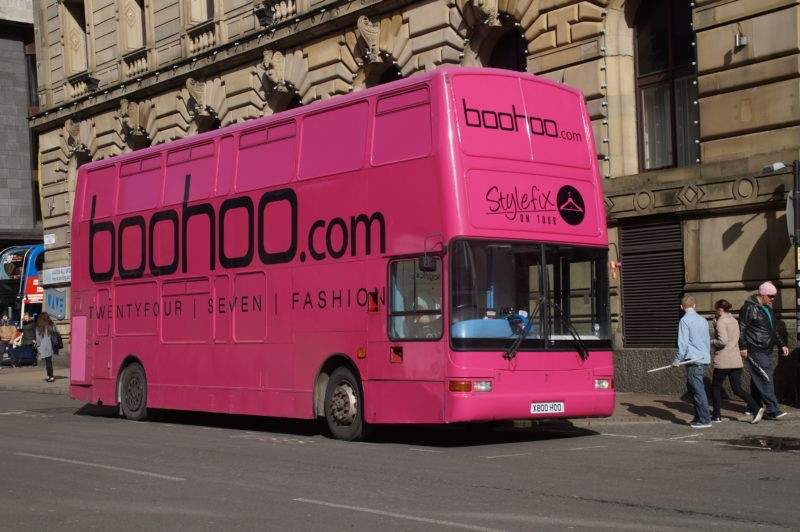 Online fashion retailer Boohoo has reported a 97% increase in revenue to $579.8m in the year to March from the £294.6m reported for the same period in 2017, with pre-tax profit up 40% to £43.3m from £30.9 last year.
A recent acquisition of PRETTYLITTLETHING , which saw a 228% increase in sales to £181.3m, has contributed to the Boohoo's growth.
The increase in the revenue is also due to Boohoo's investment in infrastructure, setting aside £62m this year, and rising to £106m throughout 2019.
Boohoo joint CEOs Mahmud Kamani and Carol Kane said: "Against a backdrop of difficult trading in the UK clothing sector, the group continued to perform well, gaining market share in the expanding online sector.
"Revenue from Boohoo continued to grow strongly, whilst there has been an exceptional performance from Pretty Little Thing, and Nasty Gal exceeded our estimates in its first year.
"Our international business showed higher growth rates and we are pleased with its gathering momentum."
The firm, which started out in Manchester in 2006, has expanded rapidly and reportedly has over 6.4 million active customers, an increase of 22% from last year.
After reporting the jump in the revenue, the firm's shares increased by 14.5% in morning trade in London.
Boohoo has been experiencing increased sales in the recent years as younger customers have been won over by its low prices and up-to-date fashion.
Its business model 'test and repeat' is built around market testing a wide range of items on its site. The model allows the retailer to test which products are most popular and re-order them.
Boohoo manufactures half of its products in the UK, which according to the firm allows a typical turnaround time for new styles of four to six weeks.
Boohoo focuses on social media influencers, bloggers, student campus tours and events rather than traditional marketing, which helps attract its target market of 16 to 30-year-olds. Last year the firm raised £50m to help fund a new warehouse in a bid to keep up with the increased demand.
The new warehouse, which Boohoo calls 'an automated super-site' will provide it with more than £2bn of sales capacity.
Despite the firm's growth, RBC Markets analysts expressed doubt in the retailer's potential growth earlier this month, sending its share prices to a 13-month low.
Looking ahead, Boohoo expects revenue growth for the next financial year to be 35% to 40%, with adjusted earnings before interest, tax, depreciation and amortisation margin between 9% and 10%, with capital expenditure of £50m to £60m.