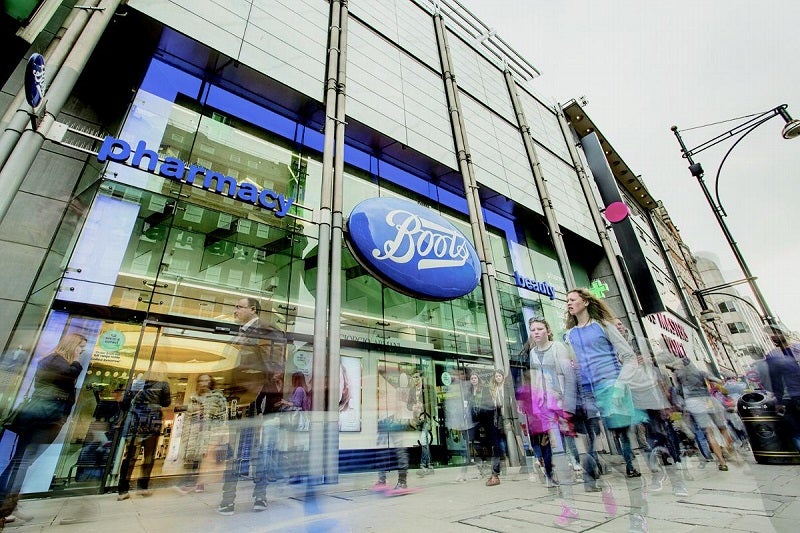 British health and beauty retailer Boots has seen its fourth quarter sales decline by 2.1% year-on-year compared to its US-based parent company Walgreens Boots Alliance, which saw overall growth for the year in its 2019 fiscal year results.
Operating income for the fourth quarter decreased by 78.7% to $49m (£38.1m) and adjusted operating income decreased by 23.8% to $194m (£150.9m), down 20.7% on a constant currency basis.
Sales decreased in the UK due to lower volumes, a decrease in NHS funding and 'challenging' retail conditions in the market.
Gross profit decreased by 9.9% compared to the same quarter in the previous year, while adjusted gross profit decreased by 5.4% primarily due to lower retail sales and margin for the retailer and a lower pharmacy margin.
While UK sales saw a decline, US overall group sales increased by 4.1% to $136.9bn (£106.7bn) for the year after a strong performance in its fourth quarter.
In its fourth quarter sales increased by 1.5% to $34bn (£26.5bn) year-on-year, up by 2.6% on a constant currency basis ending 31 August.
Walgreens Boots Alliance CEO and executive vice chairman Stefano Pessina said: "We are pleased to report fiscal 2019 results in line with our previously stated guidance despite a challenging operating environment. We are also making progress on our four strategic priorities, which we remain confident are positioning us to deliver long-term growth. While we still face headwinds, I am encouraged by the improvement in U.S. comparable sales performance in the second half of fiscal 2019 and our progress in managing costs in order to save to invest to grow.
"We are introducing guidance for fiscal 2020 adjusted earnings per share, which we expect will be roughly consistent with fiscal 2019 at constant currency rates – very much in line with our expectations."