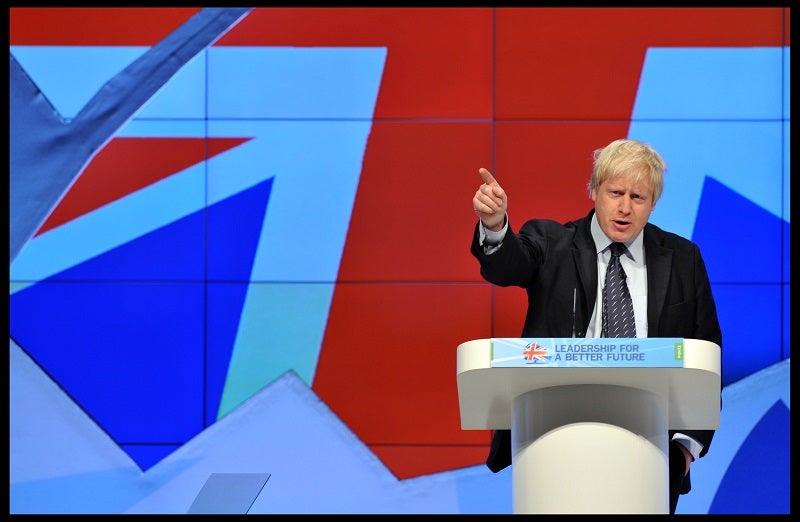 The British Retail Consortium (BRC) and Confederation of British Industry (CBI) have both released statements congratulating Boris Johnson as UK Prime Minister-designate and leader of the Conservative Party while urging him to support the reinvention of UK retail.
BRC chief executive Helen Dickinson OBE said: "We congratulate Boris Johnson on becoming the new leader of the Conservative Party and Prime Minister of the United Kingdom. There are many pressing issues in retail and the wider economy, such as rising costs and weakening consumer demand, and we look forward to engaging with Mr Johnson and his team to promote constructive solutions to these issues.
"Retailers employ three million people across the UK, making the industry the UK's largest private-sector employer, and the burden of business rates and other public policy costs put these jobs and our high streets at risk. With retail conditions the toughest they have been for a decade, the new Prime Minister must act to support the successful reinvention of retail locations and local communities.
"We hope the new Government will commit to a full review of the broken business rate system and to collaborate with the BRC on a strategy to bolster the retail industry during this time of rapid change."
CBI director-general Carolyn Fairbairn said: "Many congratulations to Boris Johnson. British business shares your optimism for the UK. Let's work together to get our economy back on track and working for communities everywhere.
"Business needs three things in the first 100 days. A Brexit deal that unlocks confidence; clear signals the UK is open for business; and a truly pro-enterprise vision for our country.
"On Brexit, the new Prime Minister must not underestimate the benefits of a good deal. It will unlock new investment and confidence in factories and boardrooms across the country. Business will back you across Europe to help get there.
"Early signals back home also matter. From a new immigration system to green-lighting major infrastructure, there is no time to waste."
Johnson gained 92,153 votes to become the leader of the Conservative Party and, by default, Prime Minister-designate yesterday. He addressed his victory by saying he intended to meet the Brexit deadline of 31 October and unite the country.
Analysts urge Boris Johnson to curb 'no-deal Brexit rhetoric to reassure retailers'
GlobalData retail analyst Thomas Brereton said: "The most pressing issue for retailers remains clarification on Brexit, both in terms of timing and the nature of the withdrawal. But numerous retailers – particularly the supermarkets – have expressed concerns over an October deadline, anxious about the potential increased pressure to supply chains and storage space coinciding with Halloween and preparation for the busy Christmas period.
"Boris's appointment has seen the probability of a no-deal Brexit rise to c.25-30%, augmenting concerns over the supply of fresh food, toys and essentials such as pharmaceuticals and contraceptives. In response, he must now make swift progress in bringing a withdrawal agreement to the table to allay retailer's concerns.
"Retailers will also be watching to see if Mr. Johnson can stimulate consumer confidence. GlobalData's July Consumer Sentiment Tracker shows both future and present sentiment declining from the previous month, and despite being marginally higher than the lows witnessed at the start of 2019, this will likely worsen as we approach October if the Government fails to provide clarification over Brexit.
"Outside of Brexit, the British Retail Consortium and retailers, including Tesco, Sainsbury's and Next are becoming ever more vocal about the destructive impact of business rates on physical retailers. But while Boris has called for cuts to business rates alongside corporation tax during his campaign, details of this potential move have not been provided, and we do not expect him to make the bold changes that the retailers require."