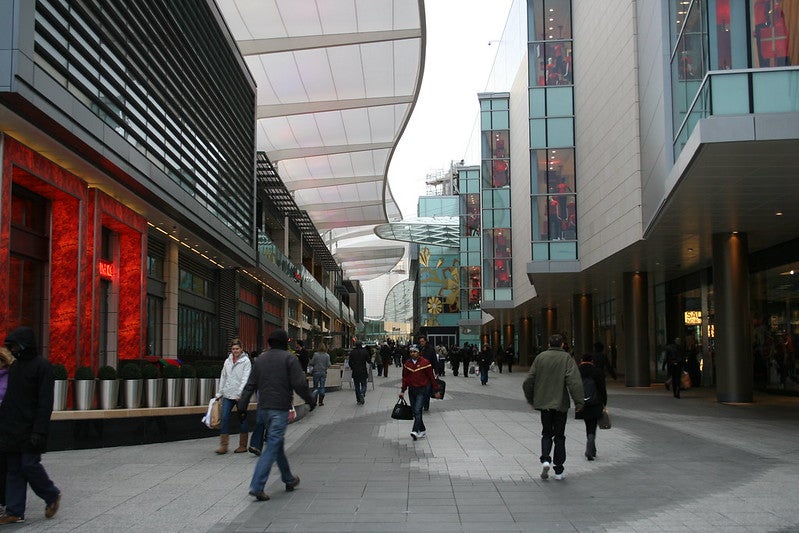 Retail footfall in the UK fell by 27.6% in June from two years prior, according to data from the British Retail Consortium (BRC) and Sensormatic IQ.
The data, which covers the five weeks from 30 May to 3 July, showed a 0.1% improvement from the previous month. It is also above the three-month average decline of 31.3%.
England is expected to end all its Covid-19 related restrictions on 19 July. The restrictions were originally due to end last month, but this was postponed due to an increase in cases caused by the 'Delta' variant of the virus.
BRC chief executive Helen Dickinson OBE said: "Retailers are hopeful that footfall will recover further with the move to the final stage of the roadmap, particularly as office workers begin to return to work in larger cities.
"The ongoing vaccination programme is essential to the UK economy's success in the future, as future lockdowns would imperil the current recovery.
"[The UK] Government must provide clear and consistent guidance on 12 July to ensure both the public and businesses know what is expected of them."
Sensormatic Europe, Middle East and Africa (EMEA) retail consultant Andy Sumpter said: "Whilst confidence from the vaccination programme and some indoor dining might have given a much-needed boost, the delayed rollback of restrictions due to the accelerated spread of the Delta variant will have dampened the impact.
"With most restrictions expected to be lifted on 19 July, we can finally hope to see what the somewhat over-referenced new normal may actually look like.
"As more people start to venture back to their offices, the much-missed commuter business will be a welcome return. Retailers will also be hoping their customers have missed browsing without restrictions as much as they have missed their customers."
In April, the BRC released data showing that retail footfall in the UK had declined by 68.7% in March compared to two years earlier.