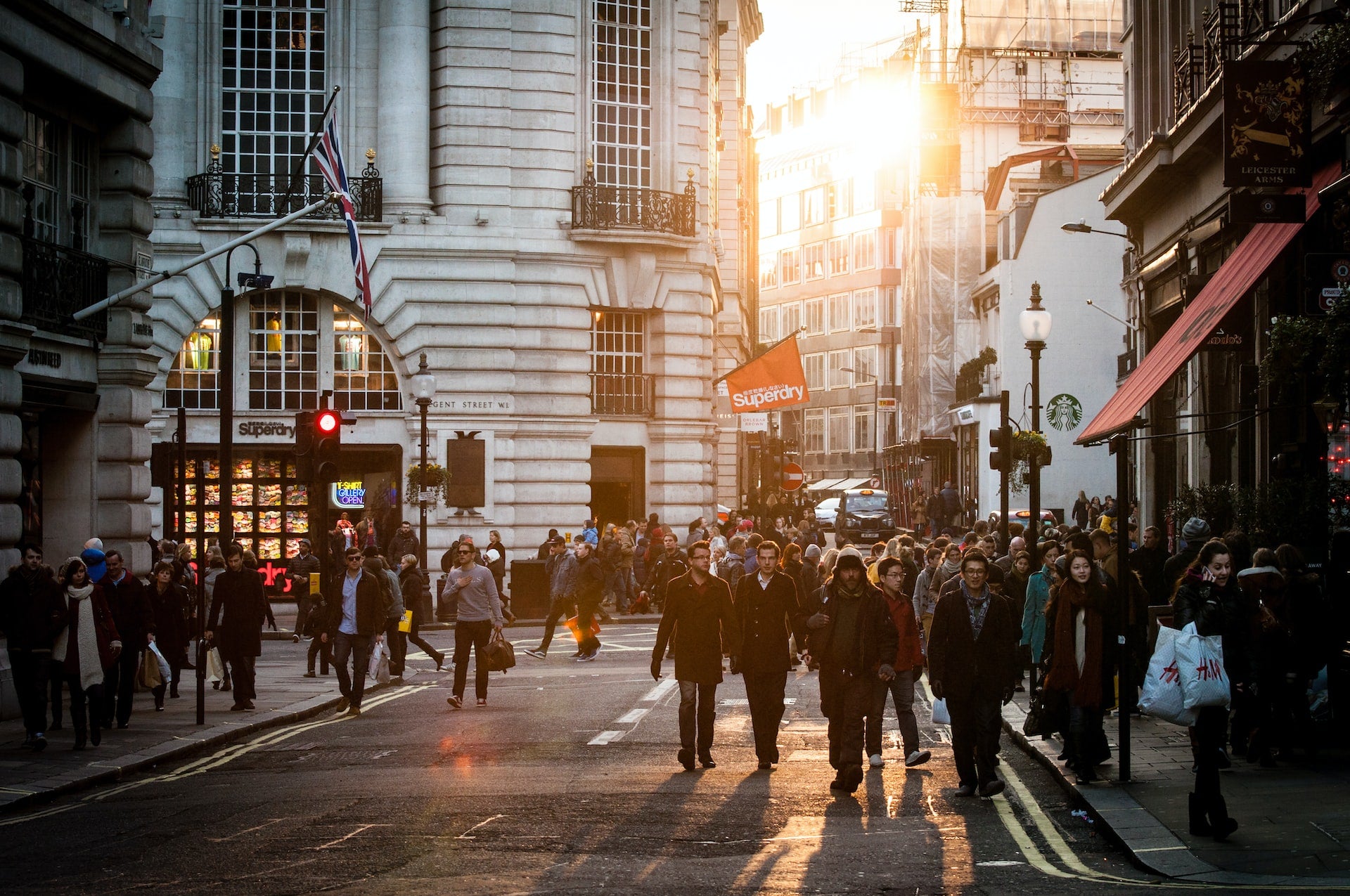 Total retail footfall in the UK declined by 11.8% last month on a year-on-three-years (Yo3Y) basis, according to data from the British Retail Consortium (BRC) and Sensormatic IQ.
The data revealed that footfall declined by 2.0 percentage points from September and was below the three-month average fall of 10.8%.
During the month, footfall in High Streets dropped by 11.6% on a Yo3Y basis but increased by 0.3 percentage points from September.
This was better than the three-month average decline of 11.9%.
Shopping centre footfall declined by 21.8% Yo3Y, representing a 0.9 percentage points improvement from last month's rate and above the three-month average decline of 22.2%.
On a regional basis, England continues to record the lowest footfall drop at -11.4%, followed by Scotland and Northern Ireland at -12.0% and -13.1% respectively.
Wales posted the highest drop at -16.1%.
On a YoY basis, total footfall in the UK increased by 2.0%, while High Streets and Shopping Centre recorded a growth of 7.6% and 2.8% respectively.
BRC chief executive Helen Dickinson said: "Footfall took a stumble in its slow return to pre-pandemic levels as rising prices and tightening purse strings meant many fewer consumers made trips to the shops.
"October marked the first full month of higher energy bills for many families after the price cap rose 26%, reducing household discretionary spending. Rail strikes also did no favours, with most cities seeing a fall in footfall; that could be exacerbated by further strike action.
"The next few months will be crucial, as the Christmas spending period begins. Households are unlikely to see the cost-of-living crisis ease any time soon, and retailers are finding it harder to shoulder the mounting supply chain pressures.
"To support the public, the government should find ways to help ease the cost pressures which are pushing prices up – not least the £800m increase in business rates bills that will hit retailers, and in turn their customers, in 2023."