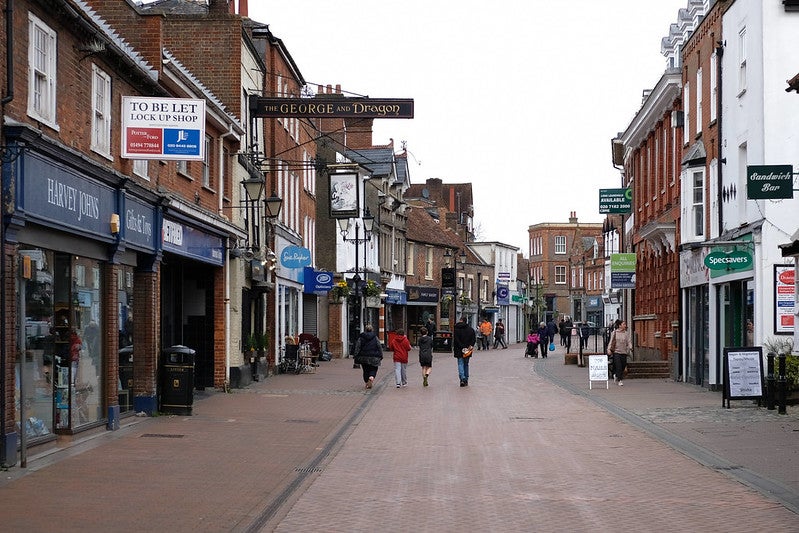 Retail footfall in the UK decreased by 17.1% year-on-two-years (Yo2Y) last month, according to the British Retail Consortium (BRC) and Sensormatic IQ. 
The figure is a slight improvement of 1.5% from December, but just above the three-month average decline of 17.3%.
The BRC data also reveals that High Street footfall dropped by 24.2% Yo2Y and was 1.1% lower than in December.
In addition, footfall in shopping centres decreased 37.5% Yo2Y, which was still below the three-month average decline of 36.5%.
On a regional basis, Northern Ireland saw the lightest decline at -9.5%, while Scotland recorded -16.2% and Wales stood at -16.9%. England's decline was the greatest at -19.8%.
BRC chief executive Helen Dickinson said: "It was a slow start to 2022, with only minor improvements to UK footfall despite a significant decline in Covid cases.
"Indeed, it was quality over quantity in January; less people visited retail parks and shopping centres, but those who did went to more stores at each location.
"It is likely the January sales influenced this behaviour, encouraging consumers to shop around in their quest to find the best deals.
"As we emerge out of the Omicron wave and the return to the office gains momentum, we are hopeful footfall will continue to improve.
"Yet, even as restrictions are eased, retail footfall will not return to pre-pandemic levels any time soon."
Sensormatic Solutions Europe, Middle East and Africa (EMEA) retail consultant Andy Sumpter said: "With the Government dropping covid Plan B curbs and work from home guidance, retailers will be hoping consumer confidence will also return along with the commuter trade to boost footfall and put a spring back in to the step of the High Street's recovery."
Last month, the Confederation of British Industry's (CBI) latest quarterly Distributive Trades Survey revealed that retail sales dropped by 23% last month compared with 2% in December.
The CBI has forecast sales to remain below seasonal norms at -17% this month.