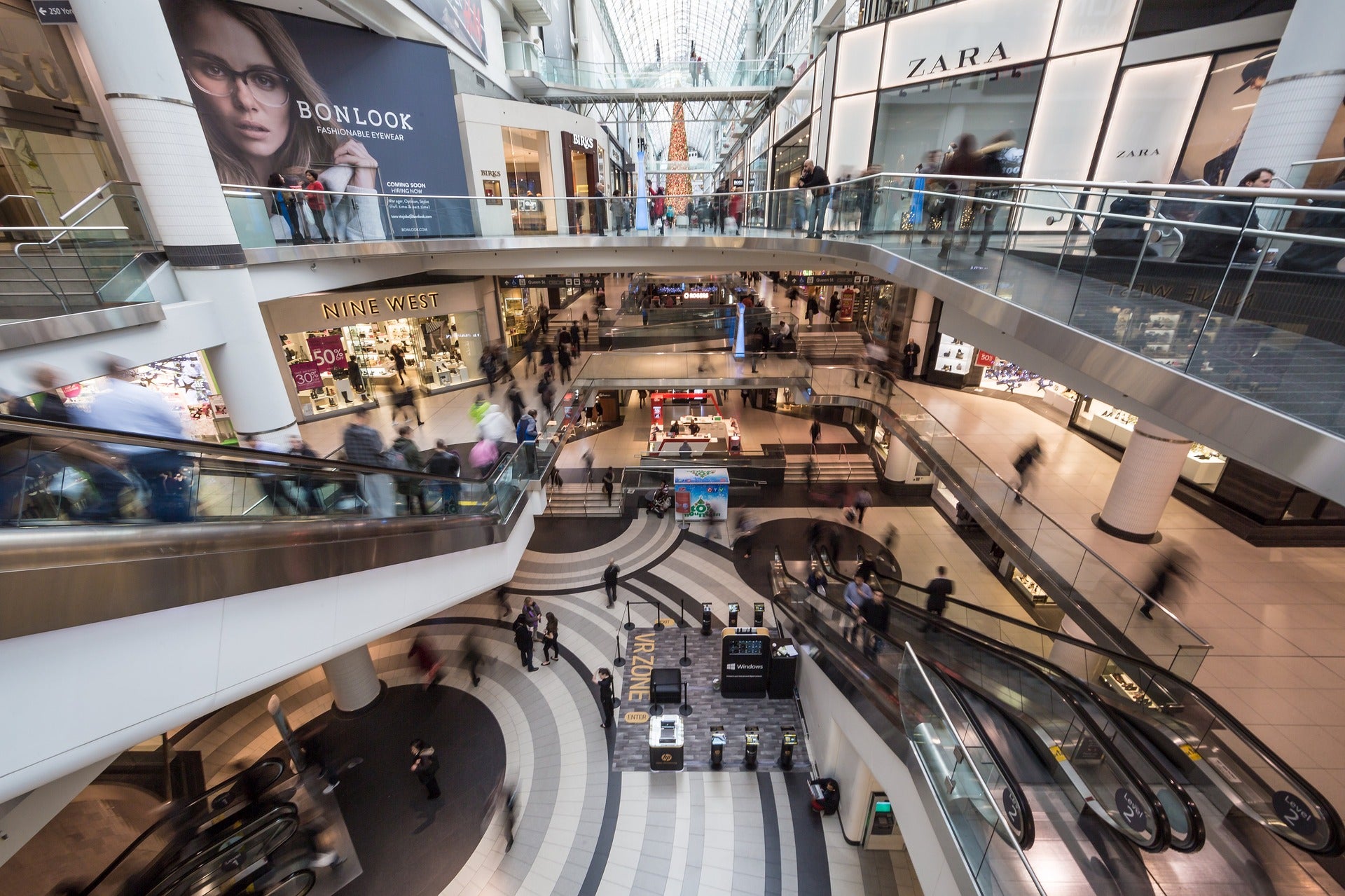 Total retail footfall in the UK for May 2022 fell by 12.5% on a year-on-three-years (Yo3Y) basis, according to data from the British Retail Consortium (BRC) and Sensormatic IQ.
The data revealed that footfall for the month improved by a 0.6 percentage point than April and is better than three-month average decline of 13.7%.
Footfall on high streets dropped by 13.6% in May (Yo3Y) but improved 3.6 percentage points compared to the previous month.
Shopping Centre footfall also decreased by 26.7% Yo3Y, while it is above the three-month average decline of 30.5%.
On a regional basis, England saw the lightest decline at -11.9%, while Northern Ireland and Wales recorded -12.9% and -16.0% respectively. Scotland's decline was the greatest at -16.4%.
The UK reported better footfall than other major European countries, including France and Germany, which reported Yo3Y declines of 21.6% and -20.2% respectively in May.
British Retail Consortium chief executive Helen Dickinson OBE said: "UK footfall made small advances for a third month in a row, as the particularly warm May weather saw more people shop in person.
"The anticipation for the Jubilee celebrations offered an added boost to footfall, with the public hitting the shops to find the best decorations and festive food and drink for the long weekend. London enjoyed the biggest improvement out of all the major UK cities, seeing an increase in tourism as international covid restrictions are rolled back and we enter the summer season.
"Improvement to footfall remains fragile as the cost-of-living bites. With UK discretionary incomes falling, government's financial support to tackle surging energy costs may only provide temporary respite for households. As inflation continues to climb and consumer confidence falls, it is by no means certain footfall will continue to improve in the months to come."
Recently, the Confederation of British Industry's (CBI) latest quarterly Distributive Trades Survey revealed that retail sales in the UK have been average in May.