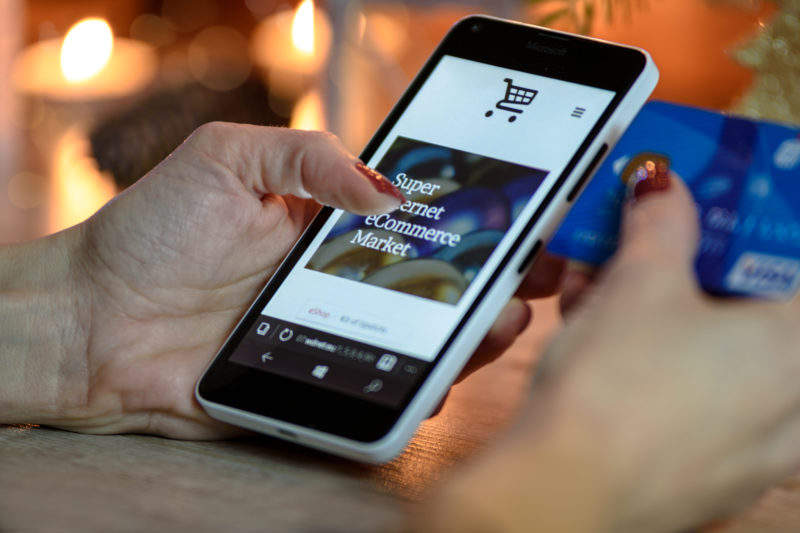 Four in five UK shoppers have noticed an increase in prices at the shops, with 45% of shoppers increasing their smartphone shopping usage in response, according to new research by Shoppercentric.
Shoppercentric has released its third annual Shopper Stock Take Index, which compares UK shopper's thoughts and feelings about the grocery retail sector year on year.
More than 1,000 online survey responses collected from shoppers indicate that more people are making changes to their shopping habits.
With the exception of smart TVs, all digital devices covered by this report saw increased usage by UK shoppers with computers/laptops being cited as the most used, up 6% on 2017 figures to 63%. Smartphones were in second place with an increase of 18% to 45%.
According to the report, there was a 7% increase in the number of shoppers that have been triggered to shop by content on their smartphone. There was no change in using the smartphone to carry out research, while using the device to find an item has risen by 4% to 60%. There was also a 7% increase in the number of shoppers using a smartphone to purchase a product.
While 18-34 year-olds were most likely to use their smartphone to shop, 65+ year-olds showed a year-on-year increase of 11% to 16%.
"This is the third year that we have conducted our Shopper Stock Take and our report delivers the shopper perspective behind the behaviours that have driven the latest retail sales results," said Danielle Pinnington, Managing Director at Shoppercentric.
She added: "We asked UK shoppers how they felt about the stability of their household budgets; how their shopping habits are changing; and what brands and retailers need to do as a result."
The report covers five channels: the Big Four grocers, discounters, convenience stores, online and local specialists.
The biggest change found in the five channels covered by the report was in the use of discounter stores up 13% on 2017 figures to 57% of UK shoppers. The use of the Big Four supermarkets rose by 4% to 83%.
The report didn't reveal a significant change in the use of convenience stores, with 49% of respondents using these.
Shoppercentric found that 33% of consumers switch stores based on what they need and willgo to the best places for what they want, compared to 28% in 2017.
The research revealed that three in four shoppers are avoiding being tempted to buy things they don't need, one in two shoppers are going out of their way to find the best prices and will split shopping across different stores to get the best deals, and three in five are now buying own-label products where possible to keep the costs down.
Pinnington said: "With shoppers picking and choosing between stores for particular items based on their own experience of how well different retailers deliver, there is even greater pressure to differentiate and create memorable in-store experiences. Equally, avoiding or challenging misconceptions based on bad experiences has become more important.
The report shows that shoppers are 'actively widening their repertoires' and loyalty towards stores is ceasing to exist. According to Pinnington, stores need to take action and find out what consumers want and adjust marketing strategies to resonate their needs.