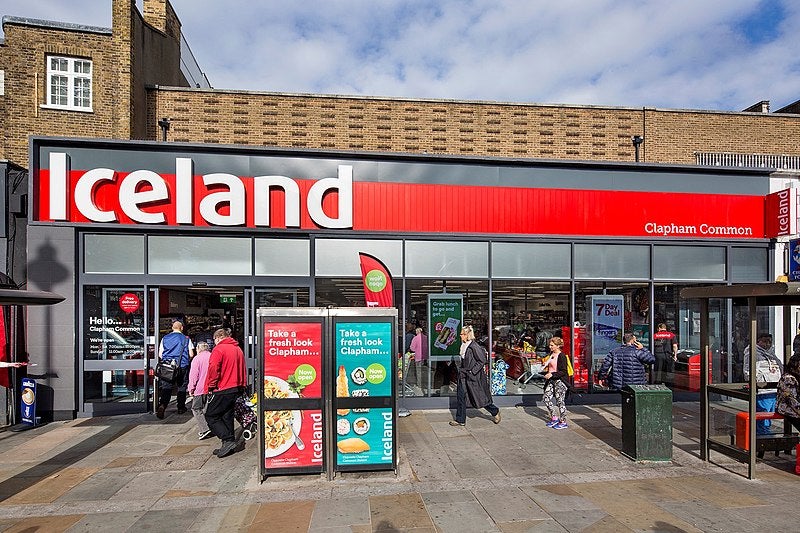 British supermarket chain Iceland has slashed its overall plastics packaging usage by 29%, two years after it announced its plan to remove plastics on all own-label products.
The reduction represents a decrease of 3,794t in the retailer's annual plastic usage.
Iceland has moved 74 lines of frozen ready meals from non-recyclable black plastic to paperboard-based trays.
The company is also working to eliminate the use of black plastic, as well as recycle other forms of plastics such as polyvinyl chloride (PVC) and polystyrene.
Iceland aims to eliminate plastic from its own-label range by the end of 2023.
As part of its efforts, the retailer also collaborated with 100 own-label suppliers to form working groups and devise plans to remove plastics across every product line.
It has also advised the stores to reduce plastic usage wherever possible, as well as develop and trial a reusable paper carrier bag.
Iceland managing director Richard Walker said: "The scale of the challenge we have taken on is huge, partly because of the lack of alternative solutions in some instances, the infrastructure in the manufacturing industry, which in many cases is built around plastic usage, and of course the fact that we are the only retailer to have made a 'totality' commitment."
Headquartered in Deeside, Wales, Iceland focuses on selling frozen food and groceries. The retailer has more than 950 stores across the UK.
Walker added: "We're now looking ahead to the next phase of our journey, whilst continuing to engage our customers by finding scalable and user friendly solutions, truly democratising choice to make sustainable packaging options an affordable reality for everyone."